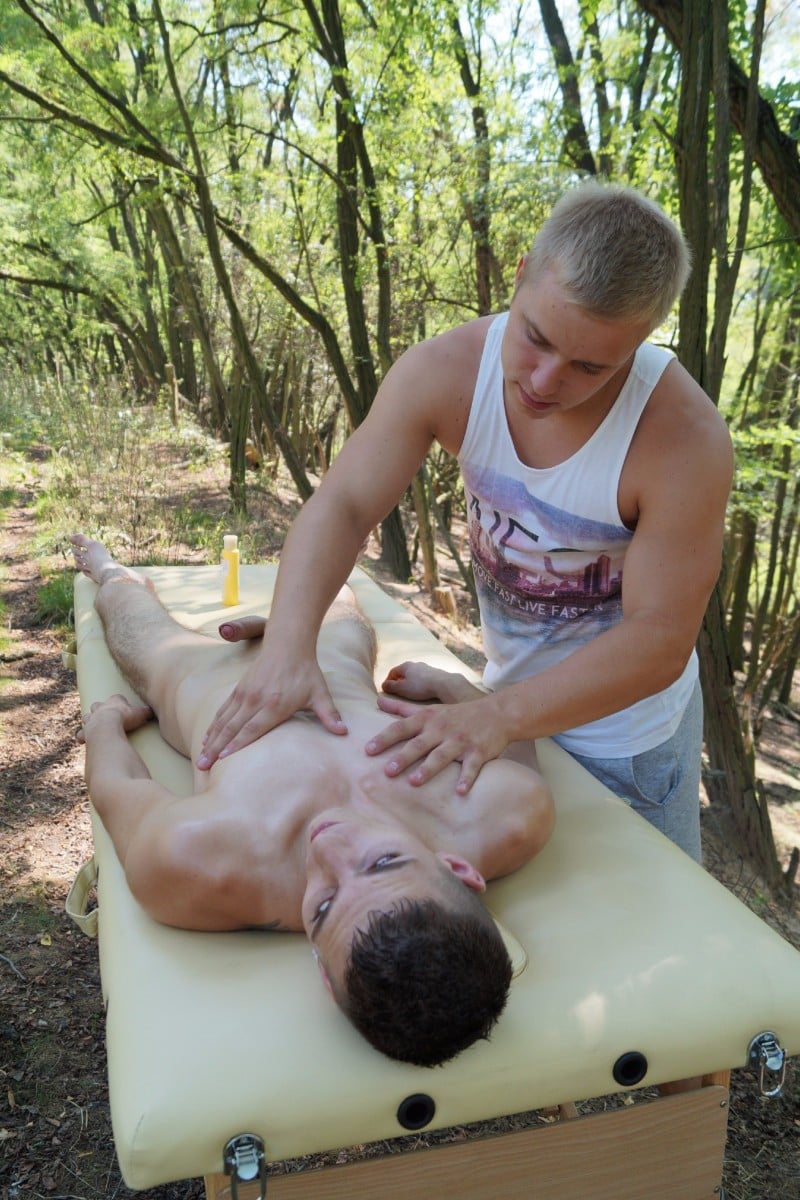 Watch Horny Rubdowns at Gay Massage Table
Blond hunk Carl Ross sets up his massage table in a clearing in the woods and Tim Law lies back for his rub down. But it's not long before Carl leans down and swallows Tim's dick and gets it hard in his mouth.
Apparently it's Tim Law's birthday and a friend has set him up with a massage with Carl Ross. A nude outdoor massage? What a sweet friend. Muscular Carl begins the full-body massage working Tim's shoulders and back. He spends extra time on Tim's butt and slides his fingers down his crack and massages the lad's rosebud.
Tim rolls over and Carl goes to work on his front and eventually swallows the boy's uncut cock and gets it hard. Tim pulls out the masseur's dick and gives him head, then Carl pulls Tim to the edge of the massage table and slides his boner inside Tim's tight hole.