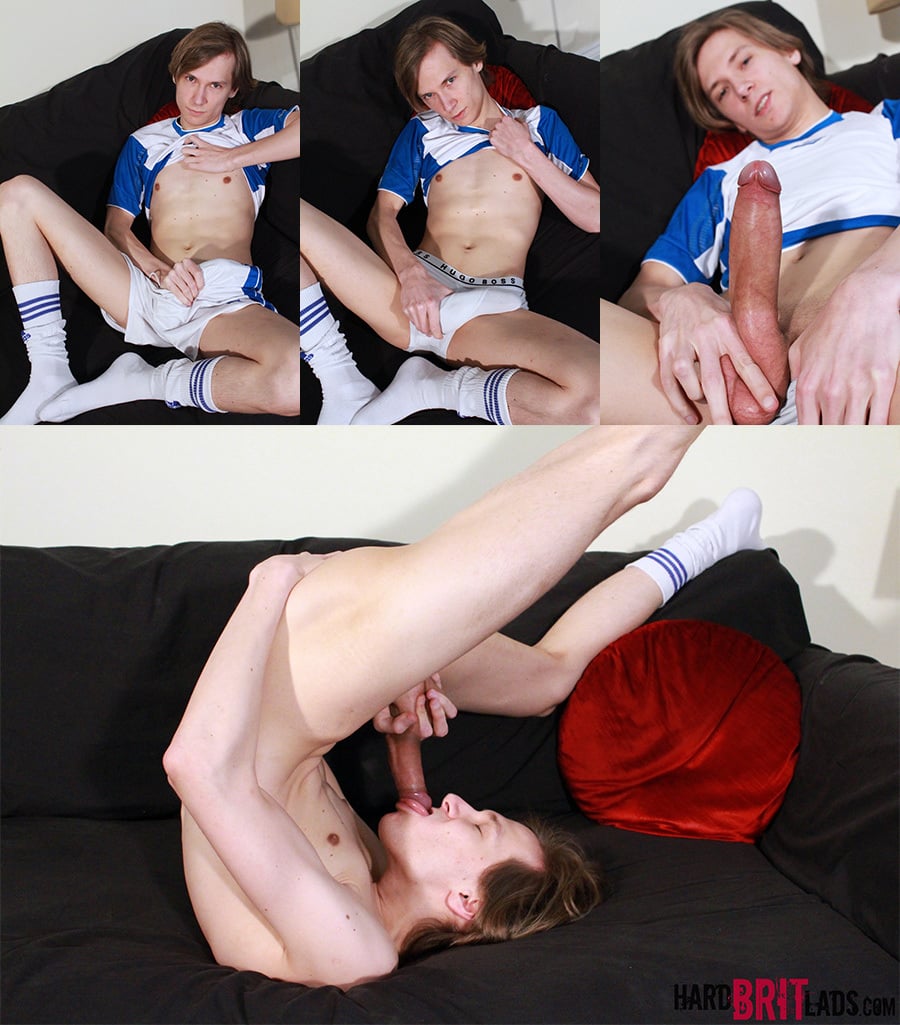 Ethan White has a big, beautiful uncut cock -- it's a damned shame that he has to suck himself. He should have cocksuckers lined up down the street waiting to wrap their lips around his delicious dick -- and maybe he does -- but for now, in this Hard Brit Lads video, he throws his legs over his head and licks and gold fishes his glistening cock head. Come inside and see more.
Ethan White is 21 years old and over six-feet tall and he's packing a nine-inch dick. I love how these Hard Brit Lads videos always start with the guys groping themselves in their shiny athletic shorts, and Ethan's session starts in exactly the same way. But when he peels off his shorts, we get an eyeful of the giant boner straining inside his briefs. Holy shit! Wouldn't you love rubbing your face across that beautiful stretch of hardness.
Apparently, in spite of all the big cocks they've had on the site, this is the first time any of the Hard Brit Lads have engaged in self sucking. Sitting on the edge of the couch, Ethan leans forward and shows us how little effort it takes to lick his own dick. Then he lies back and throws his legs over his head and not only licks it, but wraps his lips over his plump cock head. I would have liked watching Ethan unload in his mouth, but he wants to play with his hole while jacking his large bone. And I didn't really mind watching him shoot his cumshot across his smooth belly.