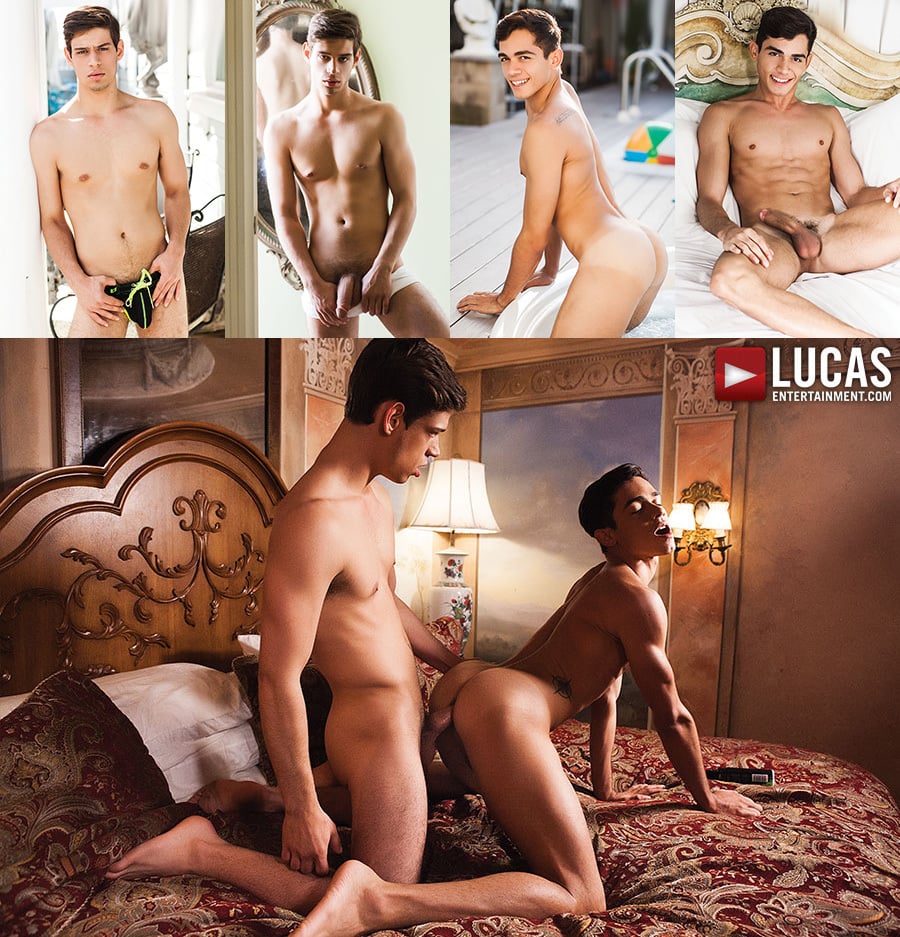 Get a 10 day trial at Lucas Entertainment here!
Newcomer Michael Del Ray makes his way to Lucas Entertainment this week in his first scene with the studio. He's paired up with Ashton Summers and his big cock -- it's nearly nine inches -- and the guys take turns fucking each other. Neither seems particularly married to topping or bottoming, and this makes for a very exciting scene.
Don't you think that Tommy Defendi and Michael Del Ray are dopplegangers? Del Ray is younger and definitely less hairy, of course, but he certainly reminds me a lot of Defendi. Michael Del Ray is a lot more GQ than Defendi and I love his plump kissable lips. He's packing a big, heavy hanging cock just like his look-a-like, and has a beautiful fuckable ass. Funnily enough, Defendi and Del Ray both appeared in Naked Sword's Hotel Hookup, although the didn't do a scene together, FX Rios fucked Del Ray in that DVD.
After taking turns fucking each other, Ashton Summers is down on all fours on the bed and Michael Del Ray is drilling him with quick, shallow strokes. He's had his fun inside Ashton's tight hole and now he's aiming to blow his wad. The quick piston action does the trick and Michael blows thick wads of white jizz up and down Ashton's ass crack, he completely covers the lad's rosebud, then he slides back and forth through the cummy mess before slipping back inside for a couple more strokes. It's very hot.
See more at Lucas Entertainment