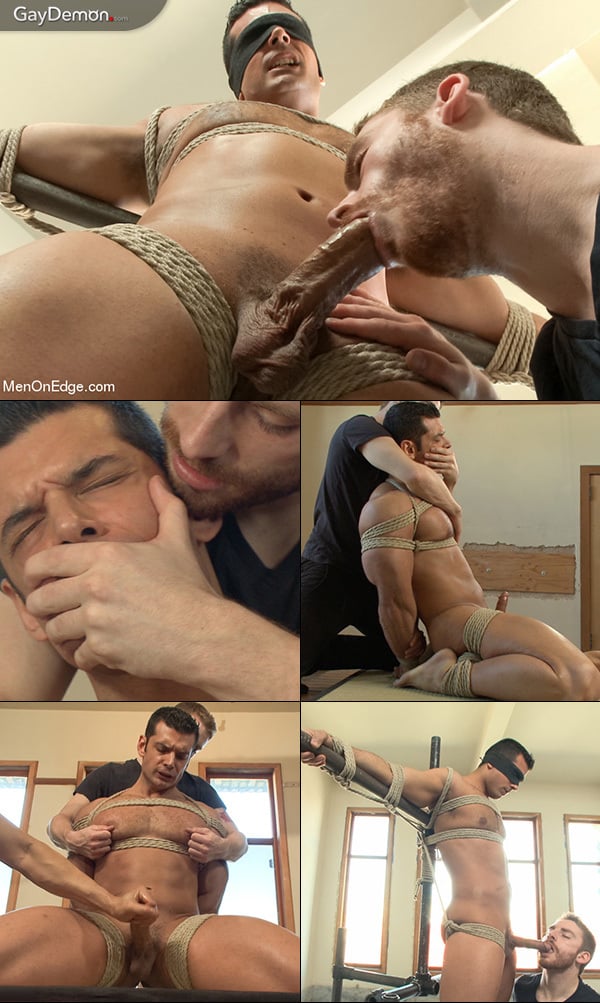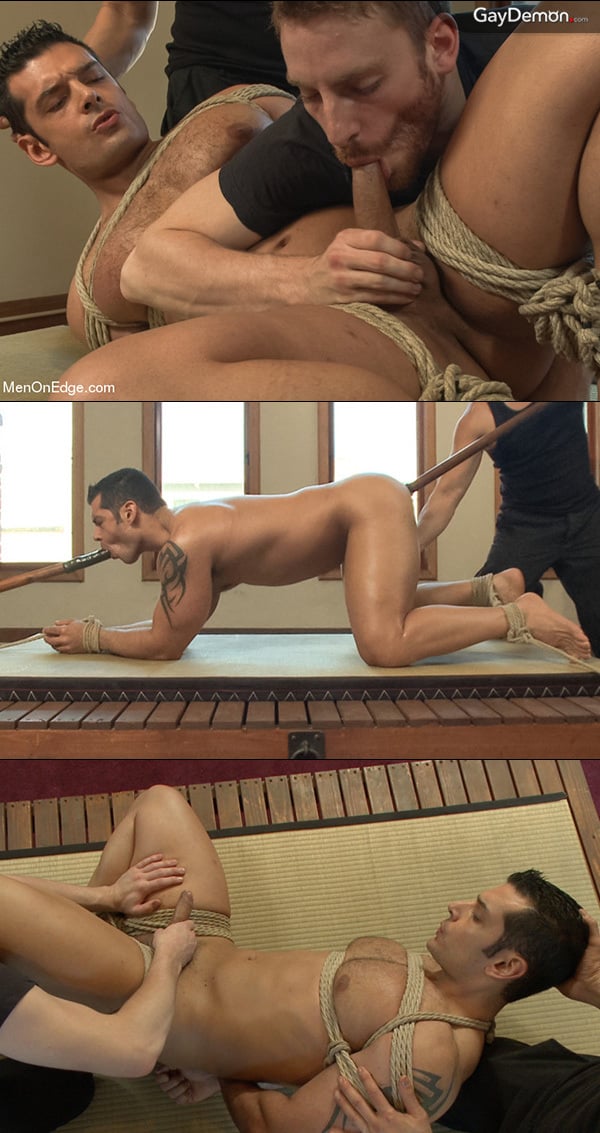 Handsome and beefy Marcus Ruhl hasn't done much in the kinky world. He says that he's been tied up in his personal sex life, but this is his first time doing full-on BDSM and he's over on Men on Edge.
Things start off easy with Sebastian Keys tying up Ruhl and teasing his huge cock. Bound to a cross and blindfolded, Ruhl's hard-on enjoys the attention with Keys hands, mouth, and a vibrator. But then they ramp things up with some nipple clamps and a flogger. Then Marcus Ruhl is tied to the floor and put on all fours. Sebastian strokes Ruhl's fat dick while plunging a dildo into the bottom's juicy butt hole, Darkholme fucks Ruhl's throat with another sex toy. Ruhl almost blows his wad several times and Ruhl pleads to be able to unload his balls.
They put Ruhl on his knees, but Sebastian is tired of listening to all of Ruhl's begging and crying, so his squats behind this handsome beefy hunk, holds him steady, and muffles Ruhl's mouth with his hand. Van Darkholme strokes the muscle hunk's swollen cock, edging him several more times, and they finally put him out of his misery and let him blast is cum load.