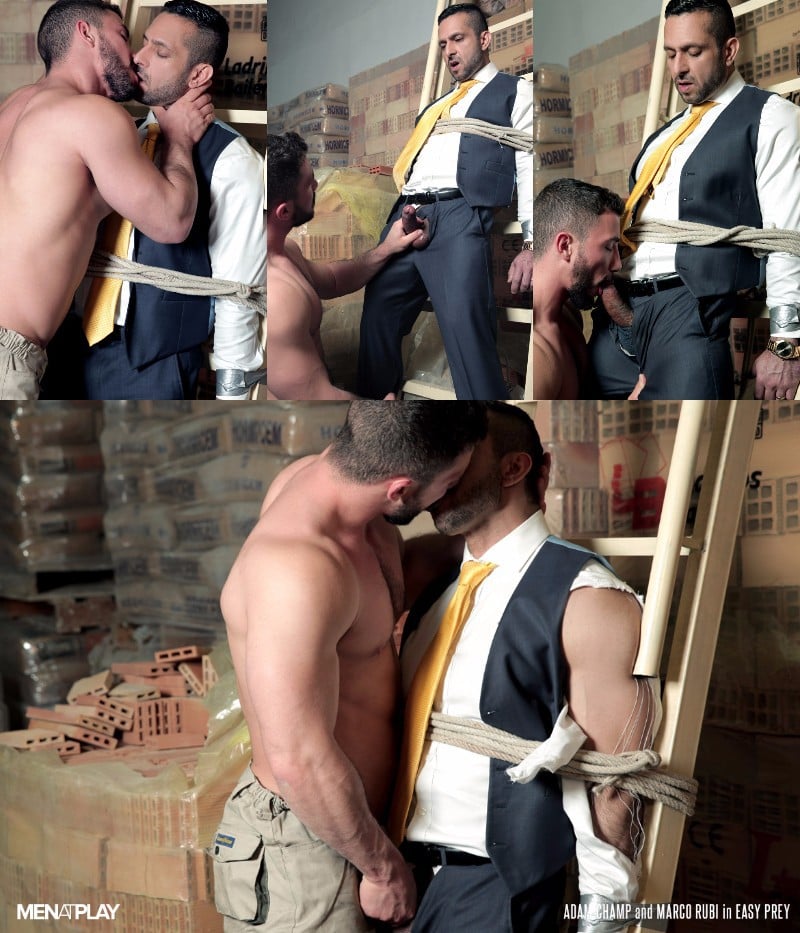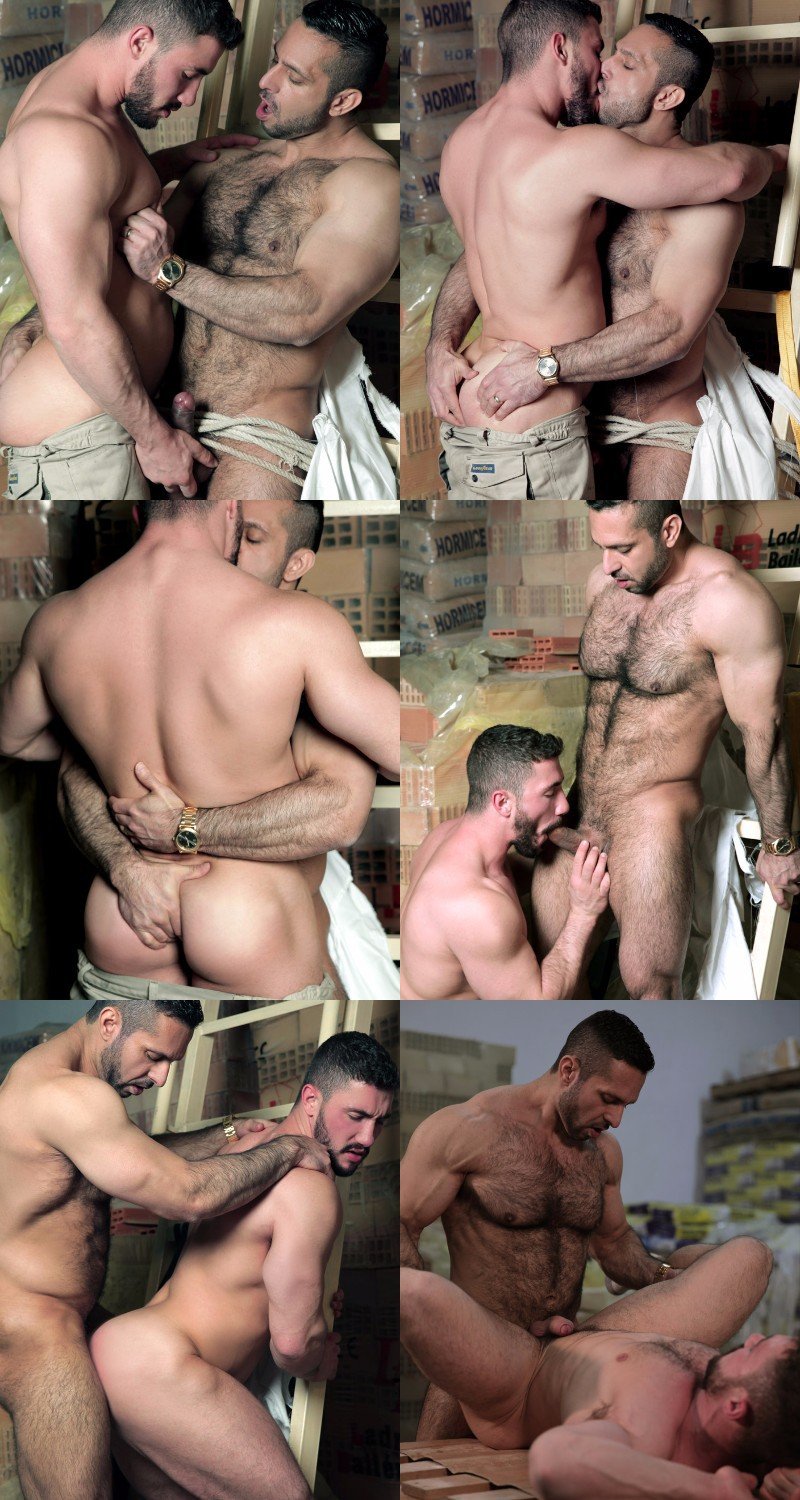 Watch "Easy Prey" at Men at Play
Marco Rubi is a cock-hungry power bottom. He works hard in the gym to make his butt as deliciously tempting as possible. But he doesn't always want to relinquish all of his control, at least not right away. In Men at Play's Easy Prey, Rubi ropes and duct tapes hairy hunk Adam Champ to a ladder so he can have all the fun he wants.
Rubi works over Adam with his lips, tongue, and hands. And while he's having his fun teasing the hairy hunk, he will eventually pay for it with a hard ass drilling. But that's what he's hoping for. Rubi kisses Champ, then he moves down to his nipples and Marco sucks them right through his shirt leaving big wet spots on the fabric. He pulls Champ's rock-solid dick out of his trousers and gulps it all the way down his throat. He edges Adam and gets him close to cumming a couple of times, but then backs off. Champ becomes increasingly frustrated.
Finally, Marco releases the executive from his ropes. And they kiss passionately. Adam reaches around and holds that big, beautiful butt. As they continue necking, Adam's fingers find their way between those huge mounds of flesh and now it's Champ's turn to tease. He massages Rubi's hole and makes him squirm, but Adam is just as horned up to screw, so it isn't long before he bends Rubi over and fucks him against the stack of boxes. Then he lays the bottom across a pile of wooden skids and really drills him hard.