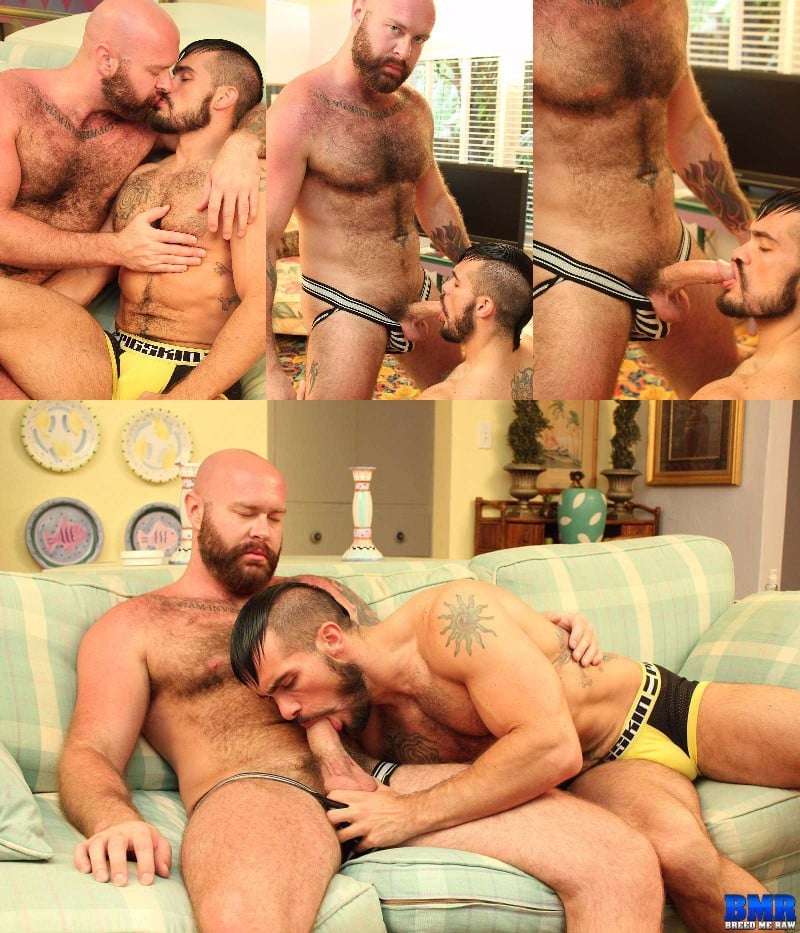 ---
Scene Pictures
I guess November is Luke Harrington month over at Breed Me Raw. Every week the site has brought us another video with this sexy bald man fucking another horny bottom. And not only is this his fourth video this month, but it's lucky number ten in total. If you haven't seen this hairy daddy fucking ass, you've got lots of catching up to do.
Luke Harrington is 35 years old and he's tall, standing 6'2", and weighs a very solid 210 pounds. He's packing nine inches of meat and his profile says that he loves fucking bottoms with smooth holes. I guess Aarin Asker didn't get the memo because his hole is very hairy. But the way Luke dives into Aarin's ass, a smooth hole is a preference not a requirement.
Aarin deep throat Luke's nine inches -- soft or hard he takes it all -- and Luke isn't complaining about the state of this cocksucker's butt hole. Luke bends Aarin over the sofa and eats his ass, then he slides right in balls deep, no stopping and no complaints. Luke inches his dick in doggy style, then sits back on the couch while Aarin rides him both front and backwards. With Aarin's hole stretched open and ready, Luke stands him up, bends him out, and screws the daylights out of him. Good grief! That was hot.