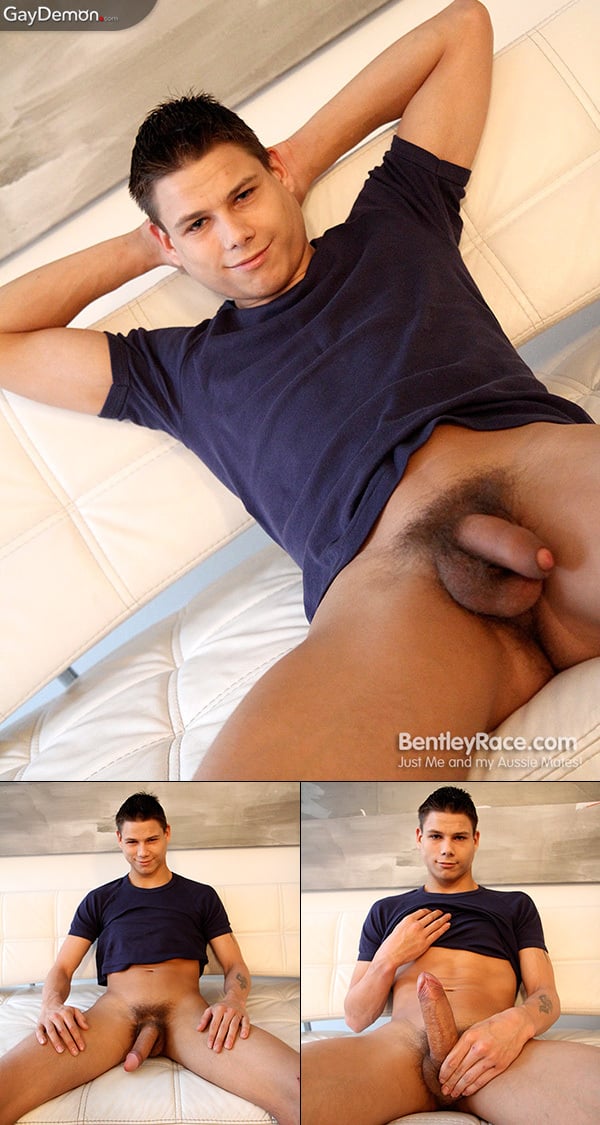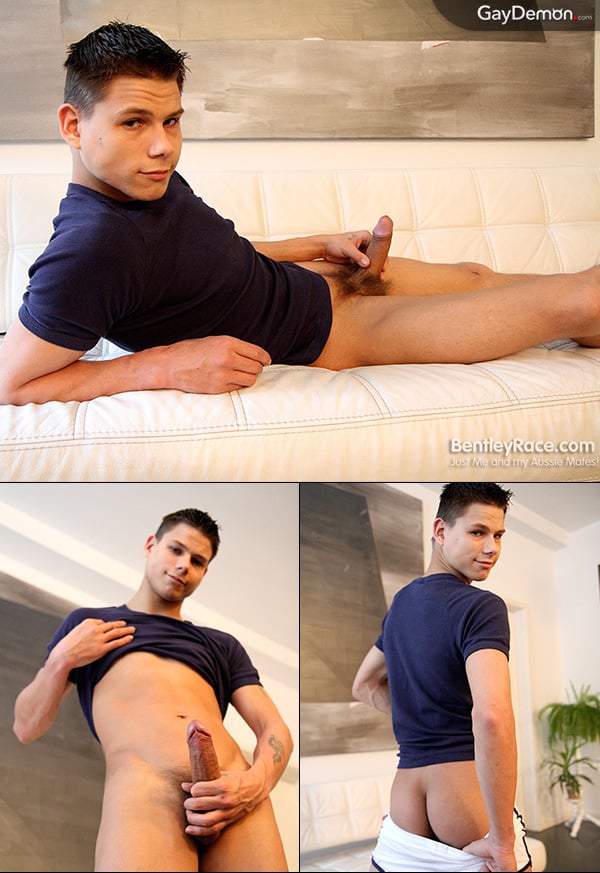 I love it when Ben from Bentley Race goes on his European vacation because he brings us a variety of Euro boys that he met wherever his plane landed. This time Ben spent some time in Berlin, among other places, and while there he hooked up with this cute Latvian guy named Gabriel Smits.
Ben had been chatting up this 21 year old for a few days and finally Gabriel agreed to stop by Ben's hotel room for a video shoot. Gabriel brought along Jan Peters, who has appeared previously on Bentley Race, it turns out the two are dating. But Ben managed to get Gabriel alone before pairing him up in a scene with Jan.
Gabriel has a deliciously meaty cock -- man, it's so thick -- and covered in foreskin. And after getting his dick hard for the cameras, Gabriel and Jan did a super hot fuck scene together.