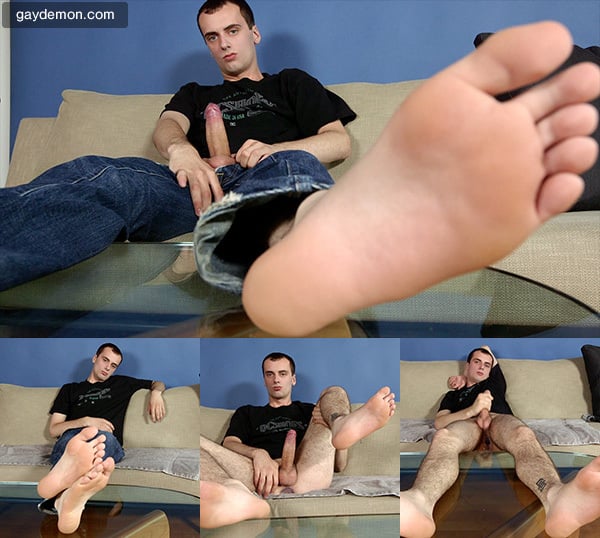 I sure hope that Ben Taylor takes his porn money and buys himself a new pair of socks. But maybe you like guys wearing dirty, smelly socks, and holey ones at that. Ben Taylor doesn't really mind giving you what you want. In his Foot Woody video, he takes his time rubbing his sweaty socked feet together, teasing us before he finally pulls them off.
Once he sheds his socks, he playfully rubs his bare feet together, wiggling his toes and stretching them for us. He even sucks his own toes, then wiggles them dry. Kinky boy. Ben stretches his long, hairy legs out in front of them, resting his bare feet on the coffee table, and strokes his eight inches of delicious uncut dick.
But things are just getting started. Ben loves shoving things in his ass, so he rears his hole at the camera and gives us a good look at it before he slides a butt plug in there. Then he sits back of the couch with the plug buried in his hole and shoots a five-pump load that sees the first burst flying over his shoulder.