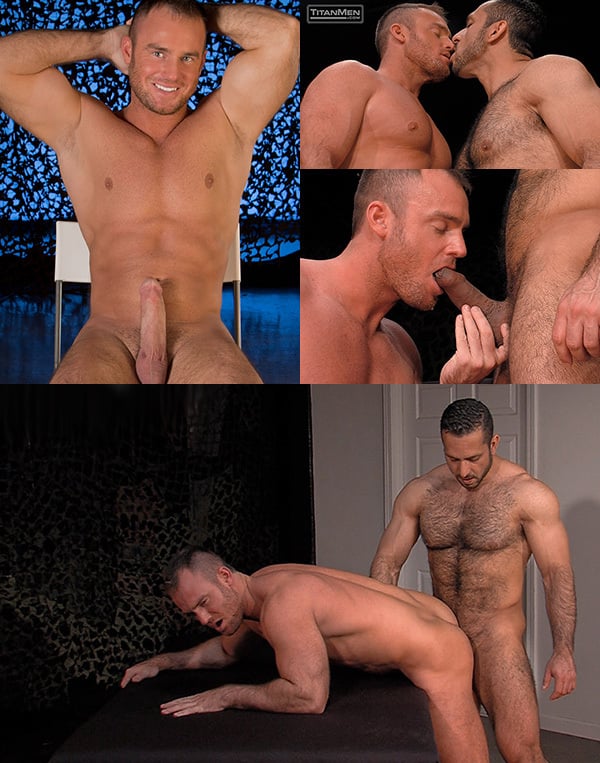 I've been waiting for Kevin Lee's first scene ever since TitanMen signed him to an exclusive contract back in October 2014. The handsome hunk isn't a complete newcomer to TitanMen, he filmed a scene with Felix Barca a year earlier. Titan wanted Lee back then, but he wasn't quite ready for prime time, but finally, here he is.
I couldn't be happier with Adam Champ as Lee's scene partner in Titan's "In the Shadows." Champ is a sexy Latin hunk with a gorgeous furry, muscular body and he's packing a thick cock. Champ himself is just getting back into porn filming. He was flat on his back for a number of months recuperating from a car accident. He started hitting Pornland again back in October 2014 and he's been doing a lot of filming with Men at Play.
I loved seeing Lee lying on his back with one leg leaning against Champ's furry body. The position really shows off Lee's pecs, which are massively plump. This position also gives us a good look at Champ's round, furry butt as he thrusts in and out of Lee's ass. This is a good comeback scene for both men, and I'm looking forward to seeing more of Lee in the months ahead.