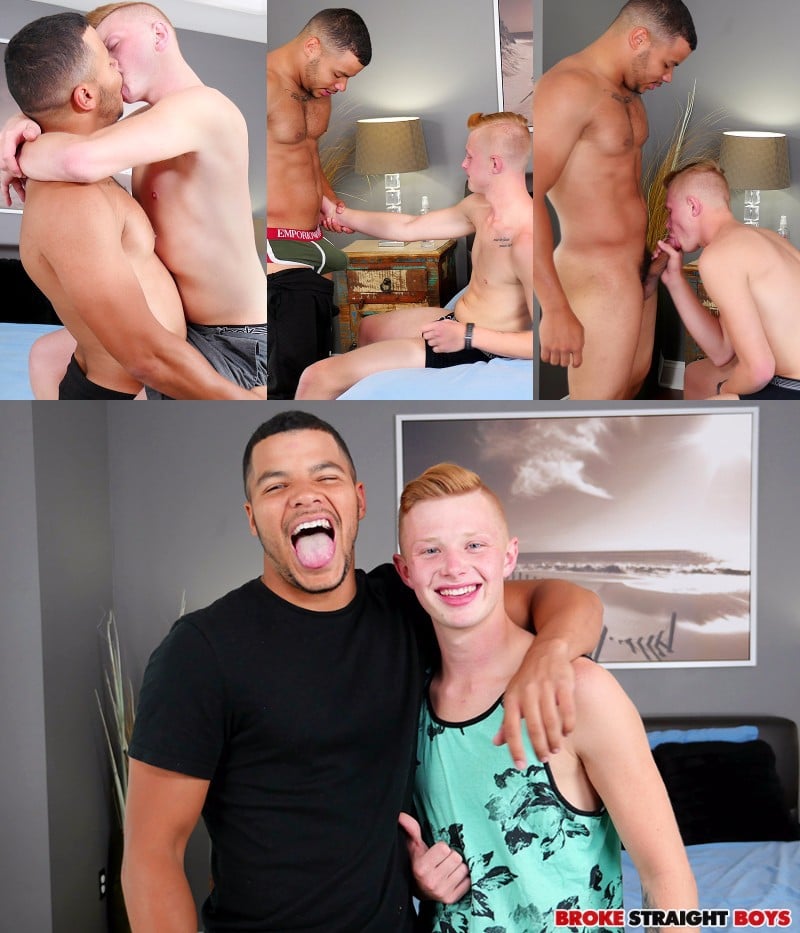 See Kaden Alexander's Comeback Video at Broke Straight Boys
It's been over a year and a half since we last saw Kaden Alexander fucking on Broke Straight Boys. He's been playing around with a couple of other studios, but this week he finally returns to his alma mater to fuck relative newcomer, and cute as a button, Zach Convington.
Kaden Alexander has filmed several dozen scenes for Broke Straight Boys and his last appearance in a sex scene was in January 2015. He started performing on the site when he was a baby-faced 19-year-old, he's 22 now and wears a wisp of a mustache and some chin scruff, which he laughably calls a beard. The guys get into some kissing, then swap blowjobs, but one of the standout moments has Kaden pushing his ass into Zach's face in a 69 position. Zach sticks out his tongue and Kaden twerks on his face. "Oh yeah, just like that," he pants.
Zach first takes Kaden doggy style. And as Kaden pops his dick head inside Zach yelps, "Oh shit." Then, as Kaden slides deeper, Zach says, "Oh my God ... oh fuck." Deeper still but a ways to go yet and Zach squawks, "Holy shit! Dude, you have a big ass dick." Kaden fucks him doggy style, then they move through a couple of other positions until Zach is on his back. Kaden drills him until they're both ready to cum. Kaden pulls out and blasts clear over Zach's head flying a squirt of jizz onto the sheet behind him while Zach unloads on his belly. Nice comeback!
See more at Broke Straight Boys