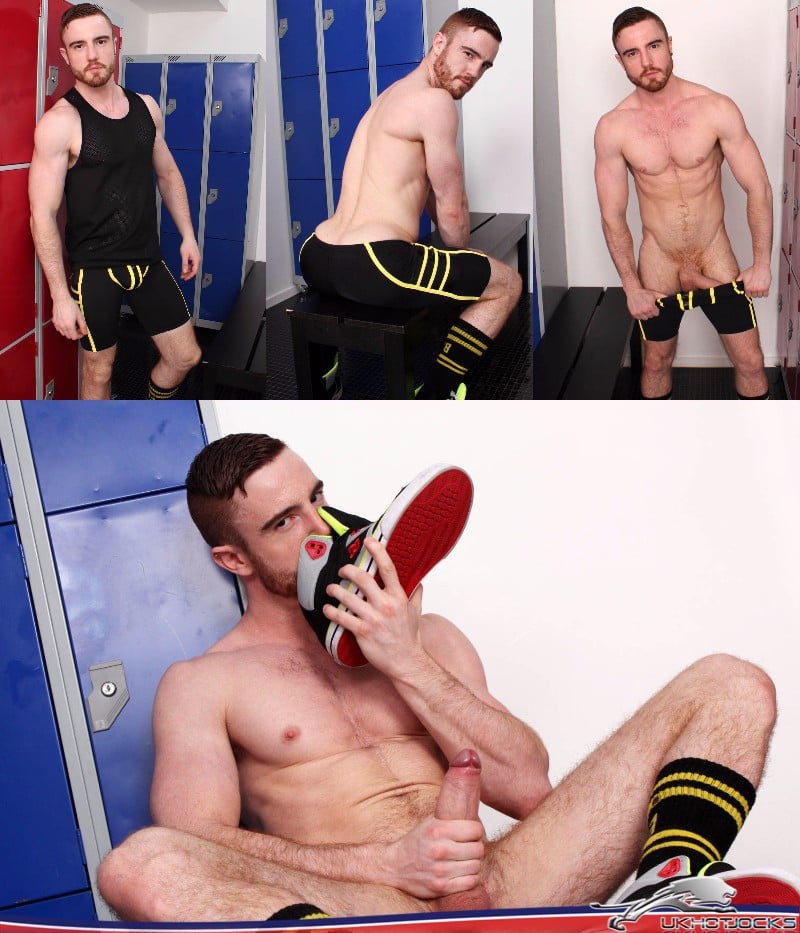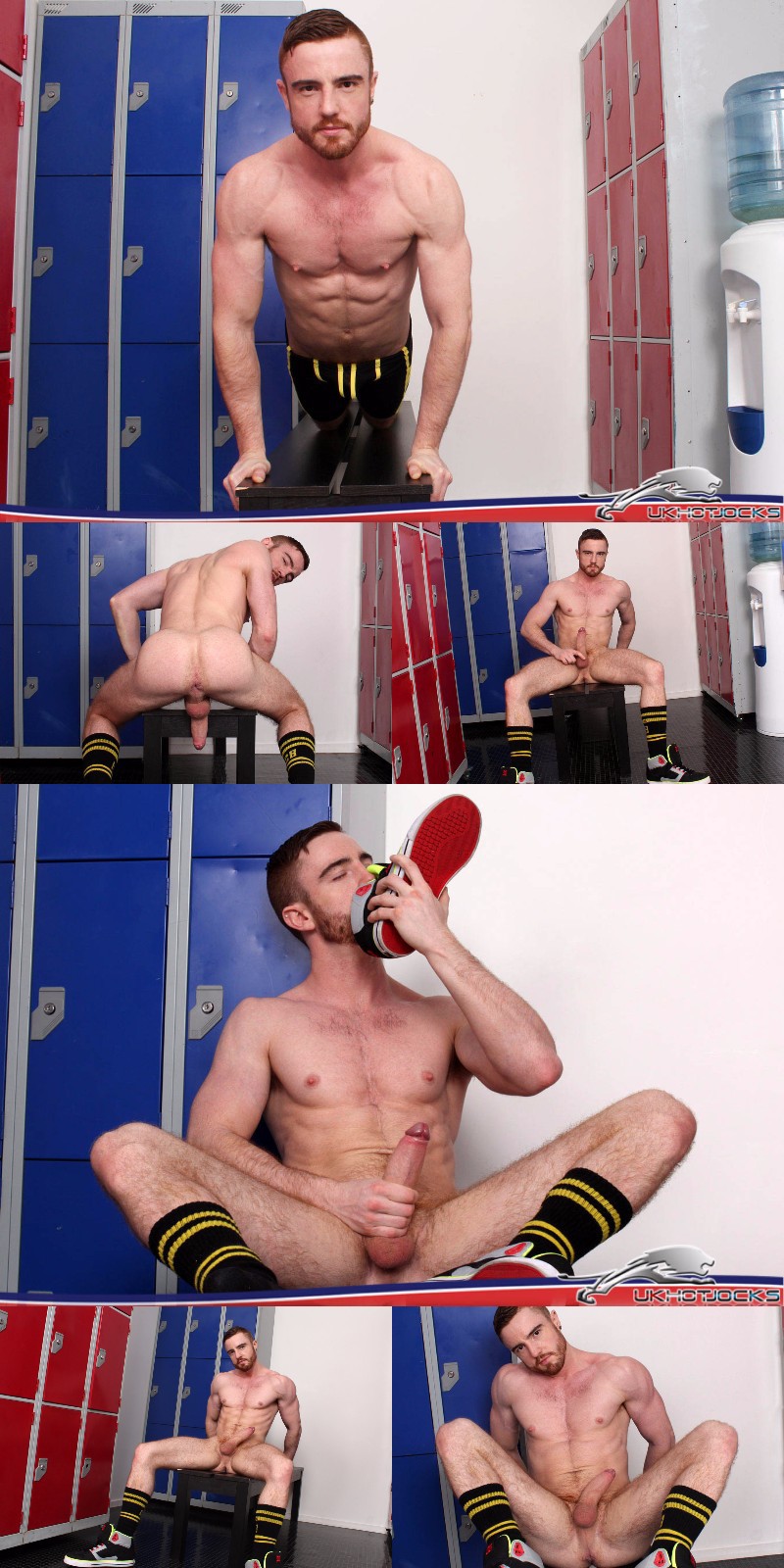 JP Dubois is really one of the granddaddies of gay porn, he's been around for years. And while's only 26 years old, it seems like I can't remember a time when he wasn't showing off his fat uncut dick in a porno video. And he's doing it again in this solo locker room scene.
JP Dubois is a co-owner of UK Hot Jocks and he's appeared in nine scenes on his own site. I've love watching him shove his 8.5 inches inside some pretty hot butts. But this scene features JP all by himself in a locker room, and before pulling out his impressive cock, he does some sit-ups and push-ups and a few other things to get the blood pumping.
He strips out of his sports gear but leaves his sneakers and athletic socks on and strokes his thick meat. And when he needs an extra dose of excitement, he snorts on his own sneaker. What a dirty piggy! I love it.