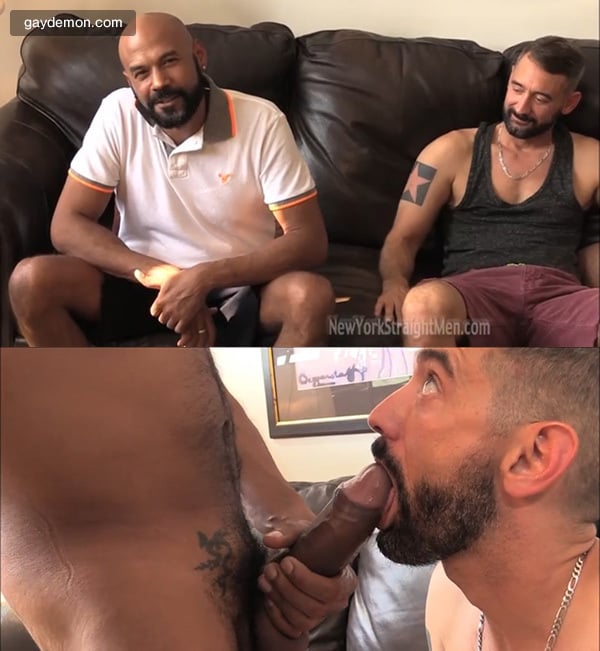 Calling this video "More than a Mouthful" is an understatement. The pictures don't really do Saul's dick any justice, not when you get a look at the preview video. It's big and thick with foreskin curling behind its pink, fleshy head. And the title comes from the fact that cocksucker Jim tried getting his mouth around Saul's meat and almost couldn't do it. But Jim's the latest resident cocksucker over at New York Straight Men, so he eventually figured it out.
Saul is Puerto Rican; he's bald with a full, dark beard -- so fucking sexy -- and he's a lawyer. I wouldn't hold that against him, I'd still suck his cock, but maybe I'd bill him in 5-minute increments.
And Saul doesn't mind giving head too and gets down between Jim's legs before the cocksucker is back kneeling with his mouth open and getting ready for Saul's big dick to start shooting jizz.
See more at New York Straight Men