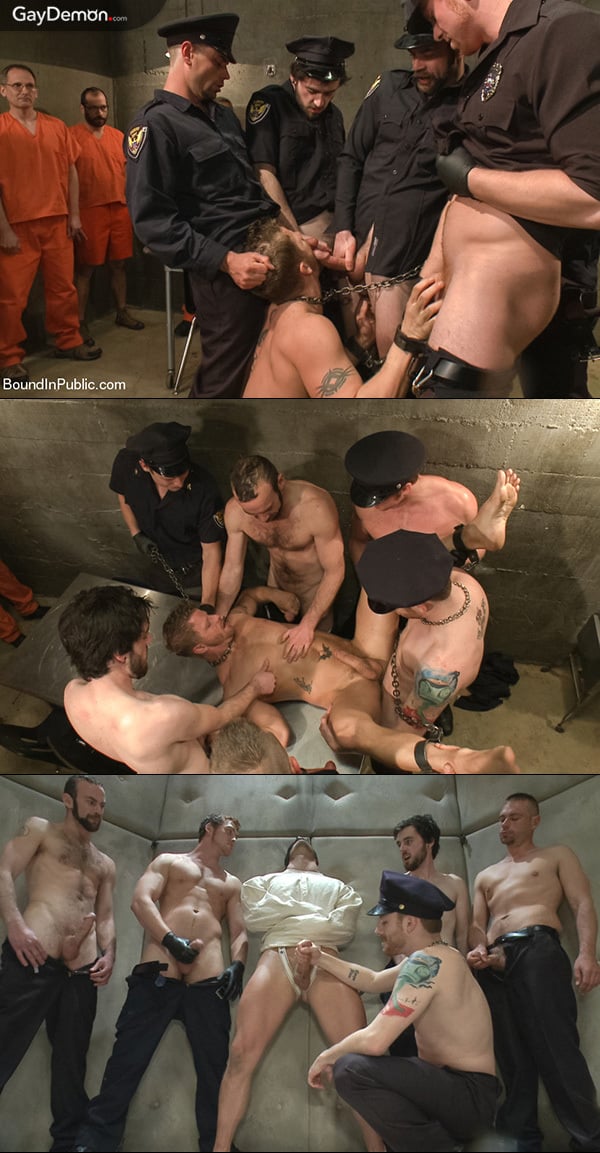 Jeremy Stevens is a new arrival in the jail in this Bound in Public video. The prison guards are waiting for him; it's been a while since they've had a good play session with one of the prisoners.
The guards line up and pull down their uniform pants, and one of the other guards forces the prisoner to eat their asses. Stevens is tired of the abuse, so when he gets to Connor Maguire's butt, he digs in with his teeth and won't let go. But this only earns Stevens a whole heap of trouble.
He's restrained in a straight jacket and gets his ass flogged. When he finally agrees to behave, he's released from his straight jacket, but now he's forced to suck five hard cocks. Then one by one the guard force their hard-ons into his ass. And as a final humiliation, Steven is thrown naked on the floor where he gets five cum showers all over his sweaty body and he's forced to clean up these guards' cummy cocks with his mouth.