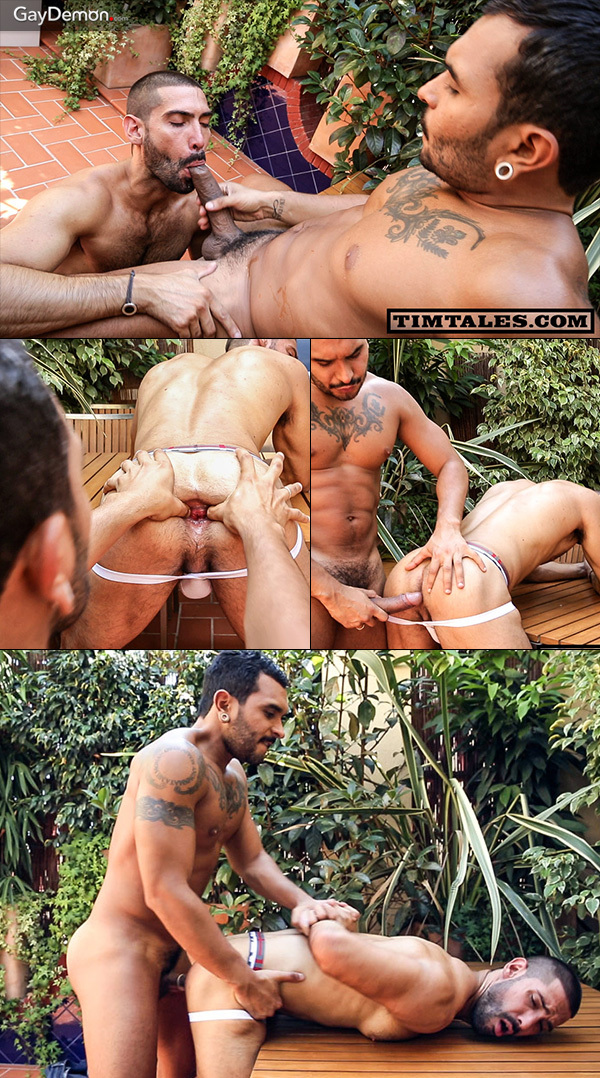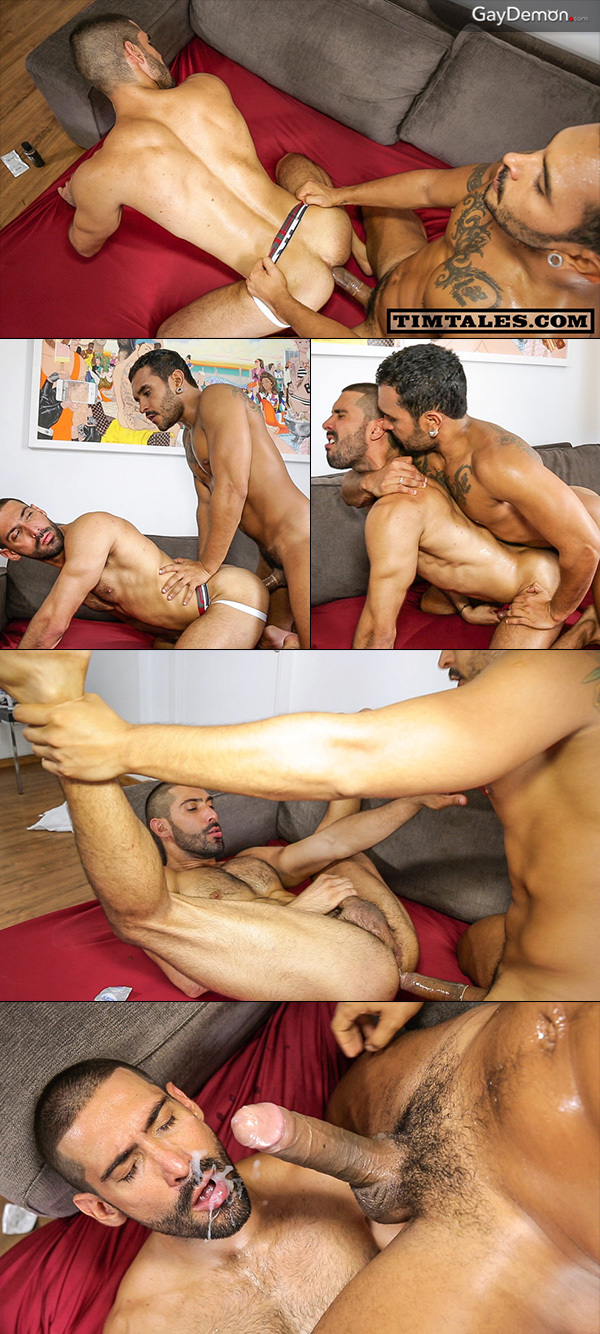 I wonder if there's a new trend starting over at Tim Tales. A month ago Scott Hunter got fucked by Lucio Saints and his fat monster cock, then a couple of weeks later, Hunter bottomed for Tim Kruger and took his 10-inch cock. Back in June, Kruger introduced us to Spanish cock hound Alejandro Dumas and the fans loved him, so this week Alejandro is back getting his ass pounded by fellow Spaniard Lucio Saints.
I wonder if Tim Kruger and Lucio Saints just keep alternating and breaking in new bottoms on the site, or will they ever get together to spit roast one lucky bottom. Can you imagine being the bottom who has to service those two huge cocks? Talk about a bottom's dream come true, or worst nightmare, I guess, depending on how good of a bottom you are.
Alejandro Dumas would certainly be a good candidate for that scene. Watching him taking Lucio Saints' hugely thick and long dick is something else. Dumas is down on all fours and Saints' is plunging his hard-on all the way in, then out, then back balls deep, and Dumas is sitting there with this "is it in yet?" look on his face. Saints' drills Dumas like this over and over and it's certainly not a chore. We get the odd "oh yeah" or moan out of him, but largely he doesn't seem the least bit phased by the huge dick sliding in and out of his ass. It's not until Saints starts giving Dumas one of his signature hole pounding and ass slapping hard fucks that Dumas starts grunting and grimacing -- he loves it hard. And after power fucking Dumas, Lucio unloads his nuts all over his Spanish buddy's face.