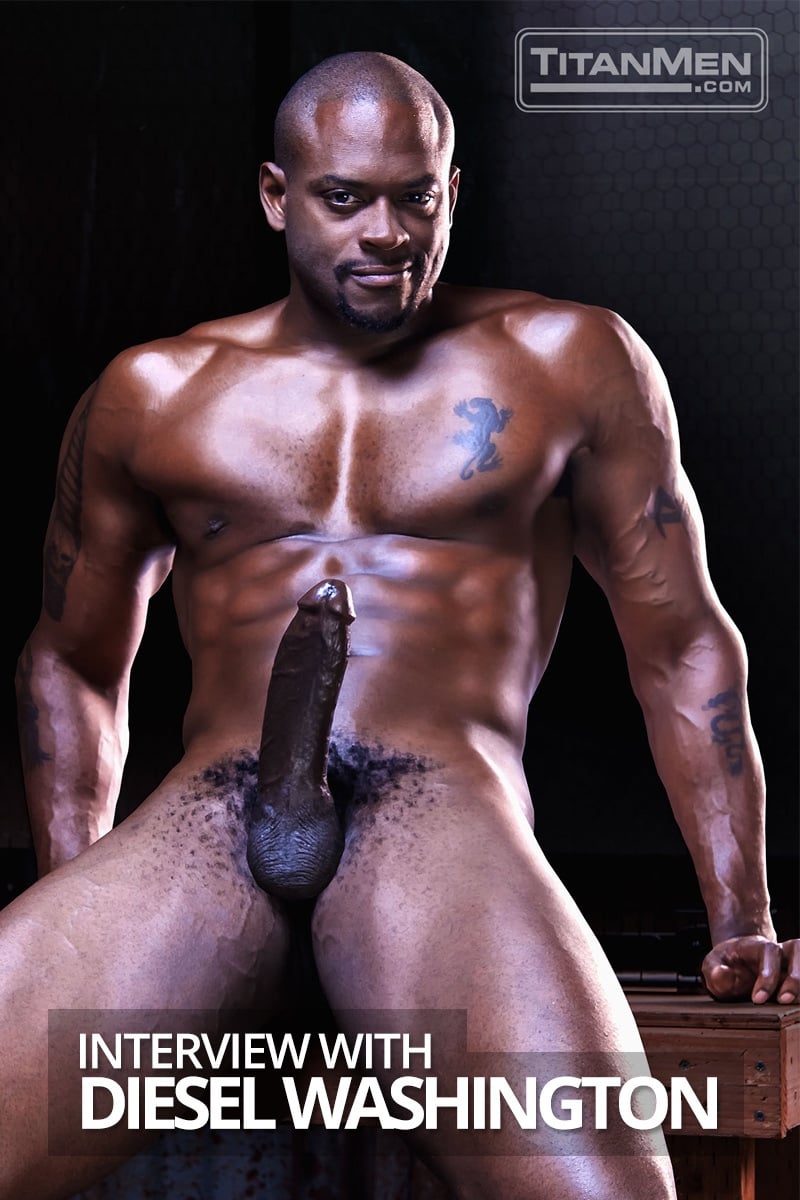 GayDemon interviews TitanMen exclusive and super-hung Diesel Washington
Back in August it was announced that you were returning to TitanMen. How is it to be back at one of the world's most revered gay porn studios?
It feels great, I was in talks with TitanMen way before August but was keeping things under wrap until everything panned out. Feels good to be home again.
Can you talk to us a little bit about what you've filmed since returning to the studio, and what made you decide to go back?
Since returning back to TitanMen, you can see me in the release Icons, a neoprene fantasy themed movie...and a Classic Leatherman movie that will be off the charts. In talking with TitanMen, they made me excited again to be a porn star. I created a lot of classics over at TitanMen and that is where I first got my shot. When it was explained to Me, that they were redesigning the site, Rebranding themselves and wanted Me to be apart of that, I jumped at the opportunity. I just want to make good porn, something edgy/hot/dirty and just have fun making porn again.