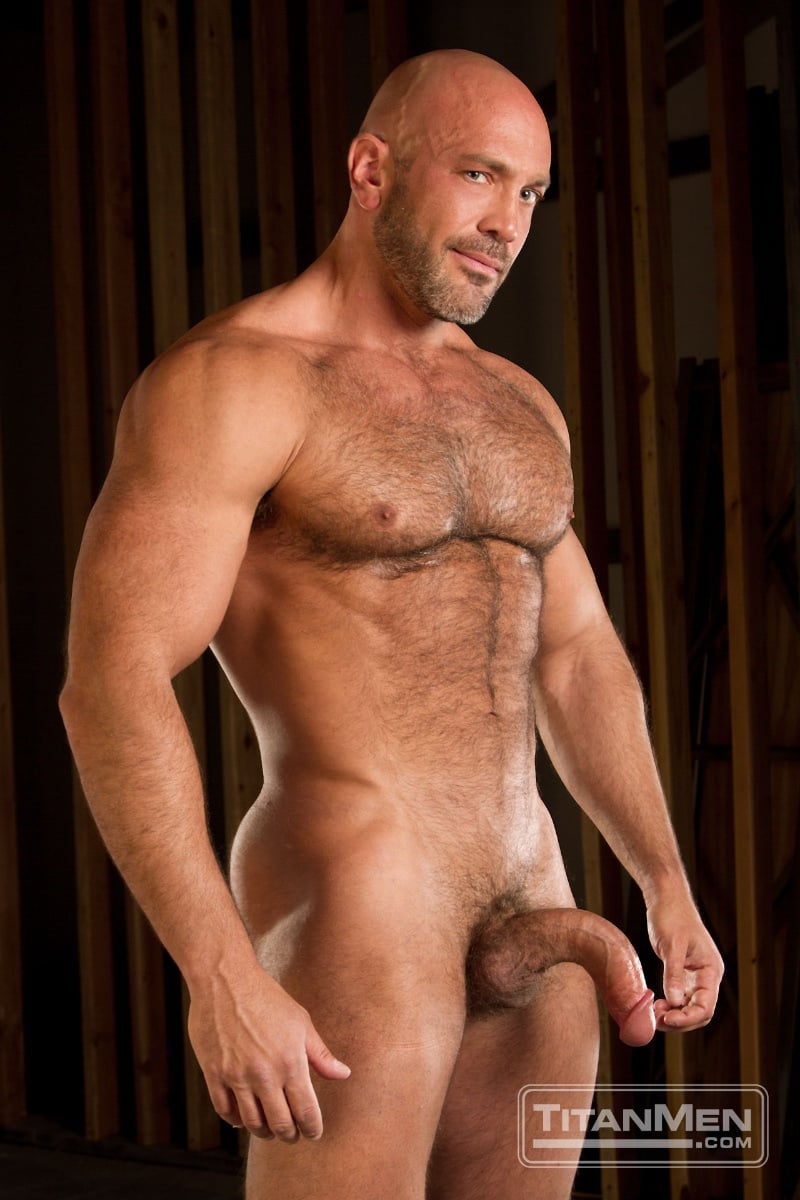 Thanks for speaking to us today! We're really excited about your new Titan movie, "OUT!". Can you tell us a bit about it and when we can see?
I'm really excited too! The film is about a fictional hall-of-fame baseball coach named A.J. Benson who comes out during a live TV interview. It was directed by TitanMen lead director Jasun Mark and stars no less than five TitanMen exclusives (Dallas Steele, Nick Prescott, Diesel Washington, Eric Nero, and me), plus hottie Luke Adams and my fiancé, Dirk Caber. I co-wrote the screenplay with TitanMen VP Keith Webb and play A.J. in two scenes, one with Nick and one with Dallas. (Both are flip scenes, by the way.) OUT! was announced on February 29, the first scene went live on March 2 at TitanMen.com, and an additional scene was released every Wednesday up until the big finale on March 23.
OUT! is a really hot film -- it has over three hours of super-sweaty hardcore action -- butwhat I'm most proud of is the interview segment, which you can watch for free atOutBaseball.com. We shot it last July with Dallas playing the interviewer (he has over 20 years of real-world experience as a newscaster). It covers topics like the difficulties of growing up as a closeted gay athlete, the challenges of being gay in professional sports, and the ways that LGBT public figures can be encouraging to the fans who look up to them. Dallas and I even discuss the little-mentioned economic deterrent of coming out in professional sports, something I wrote about in a recent Huffington Post article. When the emotional interview is over, Dallas's character confesses that he's always had a crush on A.J., leading to our scene (which, by the way, was my first ever four-position flip fuck scene). It was an amazing day on set, believe me!