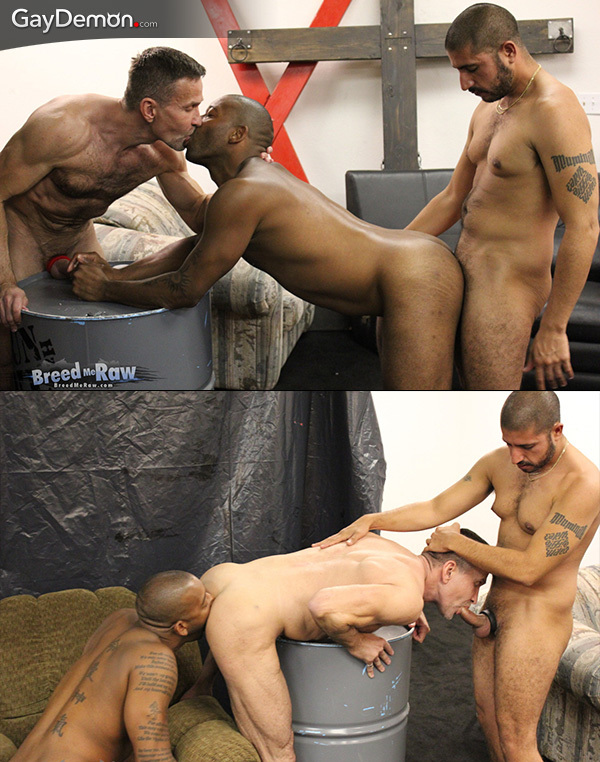 This latest barebacking scene from Breed Me Raw is a true interracial threesome with three different flavors of cock. Matt Sizemore is a hung white man with a 9 inch dick, Sebastian Rio is a beefy Latino stud with fat uncut manmeat, and Kamrun is a black bottom who loves getting his ass screwed.
Kamrun starts off with an all-you-can suck dick buffet as Matt and Sebastian shove their big cocks in his face. He doesn't know which one to swallow first, so he stuffs them both in mouth at the same time -- problem solved.
These two tops bend Kamrun over a barrel, and while Sebastian raw fucks his butt hole, Matt throat fucks him with his 9-incher. The men swap ends so that Sizemore gets a chance to drive his huge cock into this hungry bottom's ass. And after having his hole stretched good, Kamrum gets his ass bred until it's a cum-sloppy mess.