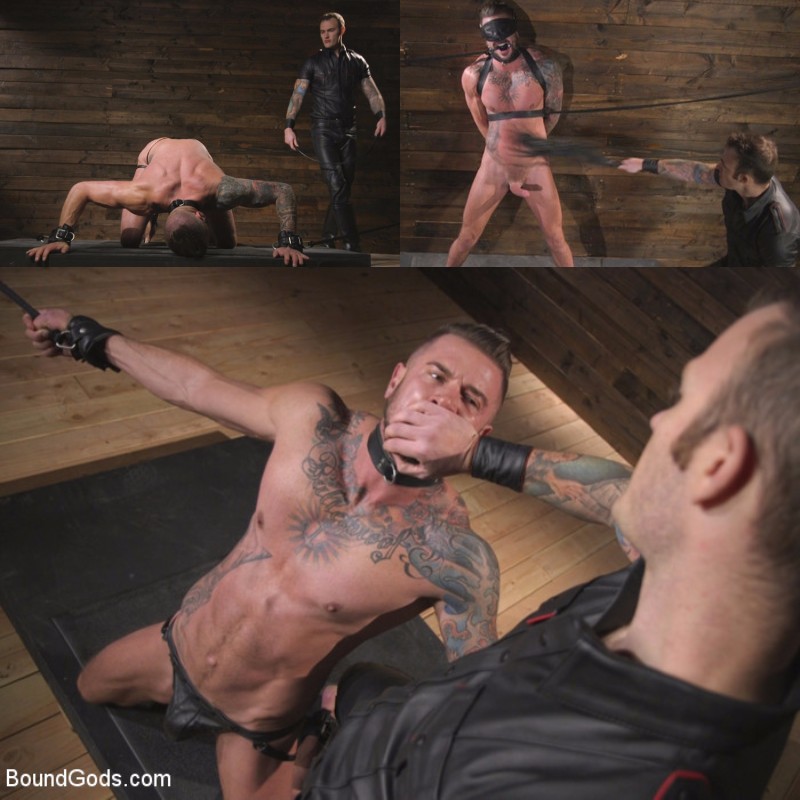 Get Full Access to All 6 Kink Men Sites
Dolf Dietrich is on his knees with his restrained arms outstretched on either side. Master Christian Wilde cups his slave's mouth saying, "You're here for me today, do you fucking understand?" Dolf muffles his approval. And the fun begins with Christian stroking Dolf's huge hard-on, then he smacks his with his open hand. Dolf howls, but he loves it.
Christian flogs Dolf's naked body, he clips clothes pins on his ass cheeks and flicks them off with a riding crop, and in between he throat fucks his slave. Finally, he ties Dolf's hands to the jail bars and fucks his ass. When Master has had enough of his sub's butt, he unloads his big load of sperm down Dolf's gullet.