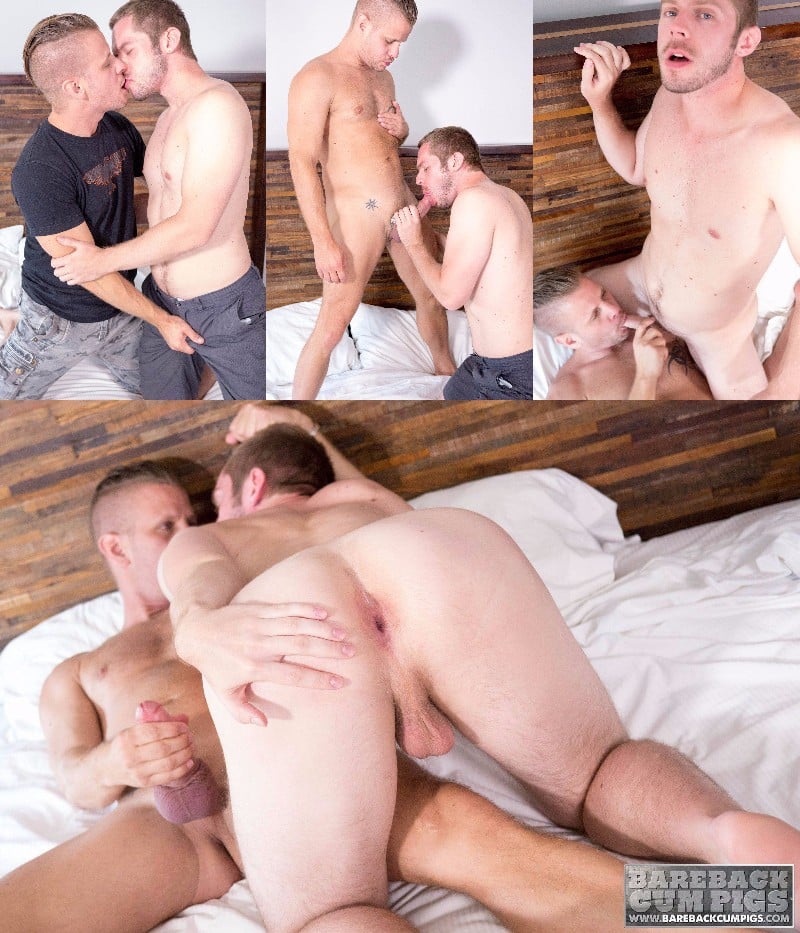 Get a 3-Day Trial at Bareback Cum Pigs - Only $9.95
Drew Crawford is a new bottom in Pornland and he's giving his ass to Tony Bishop in the latest scene over at Bareback Cum Pigs.
I don't know anything about Drew Crawford and I don't see much when I google him, so I'm assuming this is his first scene. He's a good-looking bottom with blond hair and face scruff and he's hungry for Tony Bishop's fat cock. Who wouldn't be? The pair start out bare chested on their knees on the bed making out and it's not long before Drew works his way down to Tony's thick meet. He sucks and licks carefully until Tony grabs the back of his head and pushes him all the way down.
There's not a lot of foreplay here. After about two minutes Drew's on his hands and knees offering his hole to Tony. The bottom squirms and arches his ass like a cat in heat and Tony teases him, beating his cock against Drew's pucker. Finally, just before the five minute mark Tony plunges his tattooed dick inside and Drew groans with pleasure. The pair fuck for another 20 minutes with Tony finally grunting, "I'm going to fuck the cum out of you." And he does.