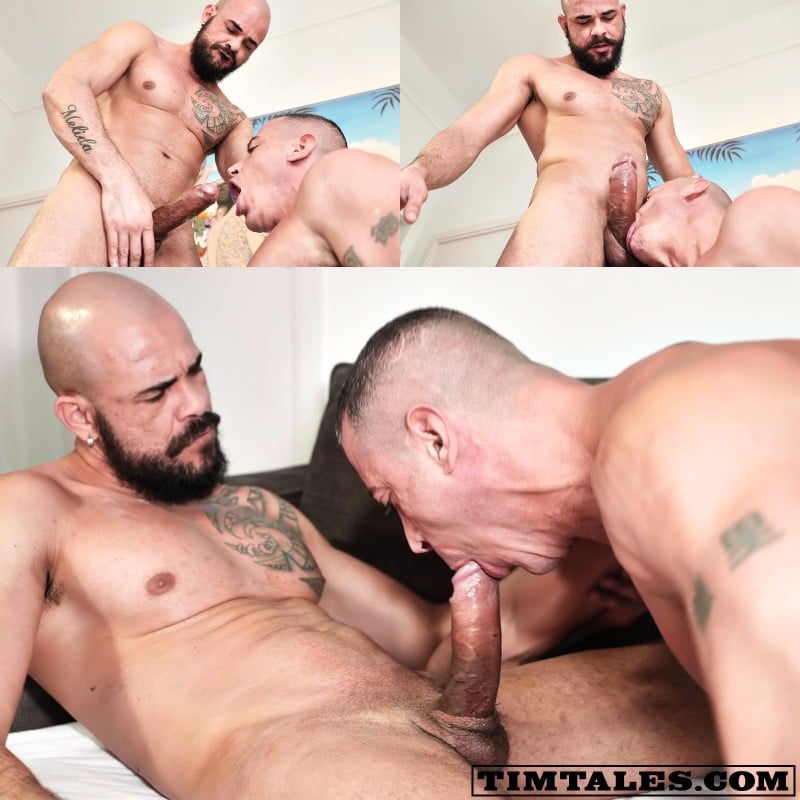 Watch Dalton Sirius Drilling Marc Ferrer at Tim Tales
You've heard the phrase "ripped him a new asshole," well, this scene from Tim Tales has aggressive top man Dalton Sirius digging a new hole in Marc Ferrer. It's quite a hot scene, come inside and see what I mean.
Hands down, the hottest moment in this scene is when Marc Ferrer has his legs over his head and his asshole it point straight up to heaven. Dalton Sirius stands over him in reverse and plunge fucks him hard and deep. Then Dalton's big dick pops out and he dives in with fingers for both hands digging in Marc's ass.
Another great moment is after giving Marc a particularly frenetic drilling, Dalton leans into his ear and says, "I told you that you would enjoy it. I was very serious." This is a must-see. But then Sirius never disappoints.