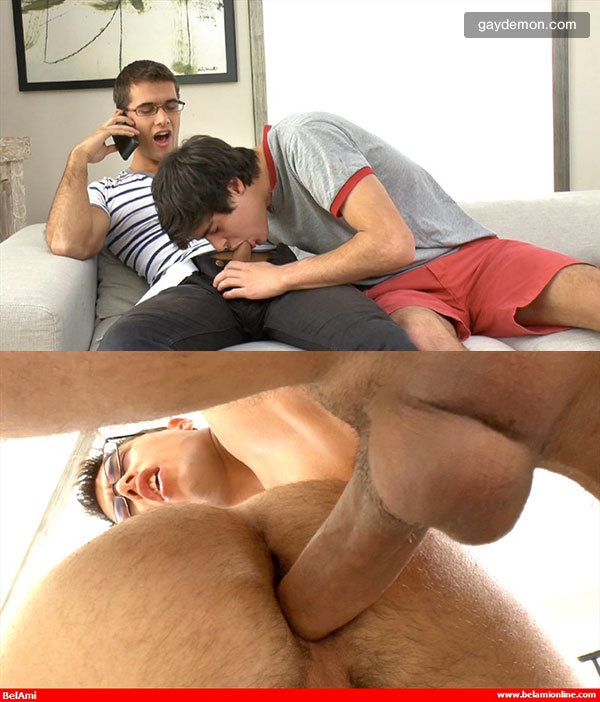 I always perk up when I see something a little different in a porn video. Who doesn't? We don't very often see guys in videos who are wearing glasses. So bespectacled Jason Clarke caught my eye over at Bel Ami Online this week. The fact that he's good looking and has a big cock just added to the thrill.
Clarke is trying to finish some work, but his buddy Rocco Alfieri is very horny. He crawls across the couch, unbuttons Jason's pants, and helps himself to a mouthful of dick. After the two lads swap head on the couch, Rocco gives his fuck buddy exactly what he was hoping for -- a deep dicking.
Rocco loves getting fucked, so this scene was a pleasure to watch. The guys have amazing chemistry and clearly love being with each other. But the best part of this session was when Rocco splashed his cum all over Jason's lips -- not one single drop of jizz hit Jason's glasses. Now how did he manage that? That's control.