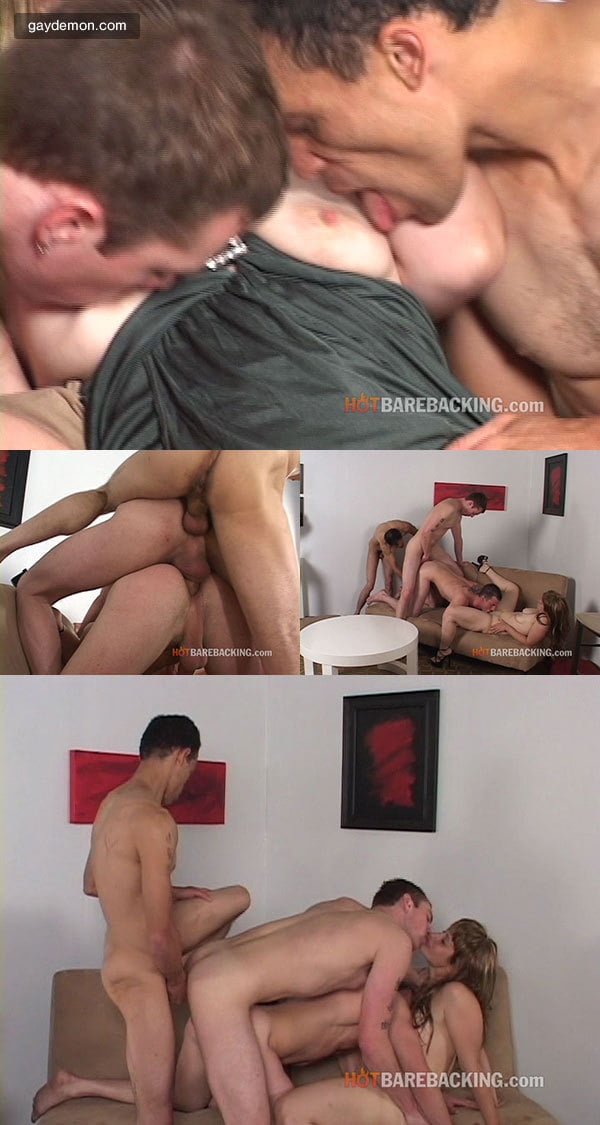 According to Hot Barebacking, Jessica Drew is a bit of a 'slut'. She and her latino boyfriend Farius Caine are looking to spice things up in the bedroom. Jessica invites young studs, Johnny Walker, Kevin Rocha, Paul Black and Rusty Stevenson over to form a cock and pussy orgy of six!
Everyone's desires are fulfilled as things kick off with blowjobs and pussy eating. The guys then get anal - but not with Jessica. Rather disappointingly for a bisexual scene, she doesn't take any cock. We're treated with a nice fuck train with closeup bareback fucking, but it just doesn't make up for the lack of Jessica's enthusiasm to join in fully.
It seemed like a first. Guys and girls all barebacking in a big bisexual orgy. But without Jessica getting her holes fucked by the hot young studs she invited round there's no groundbreaking going on here. Still, check out the video at Hot Barebacking and judge for yourself.