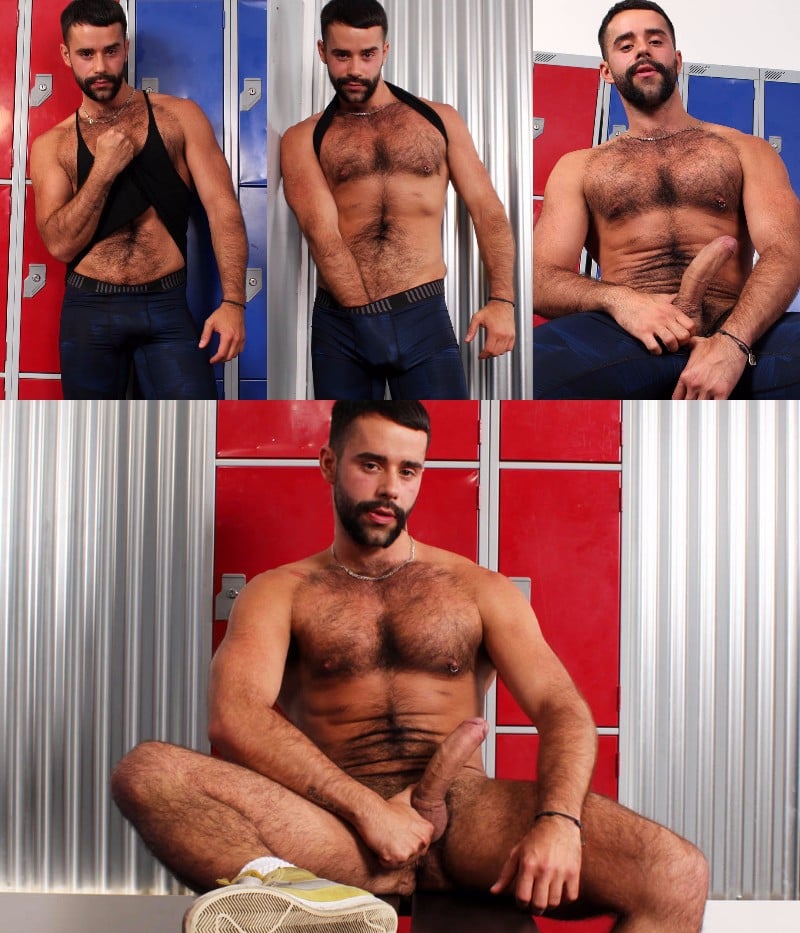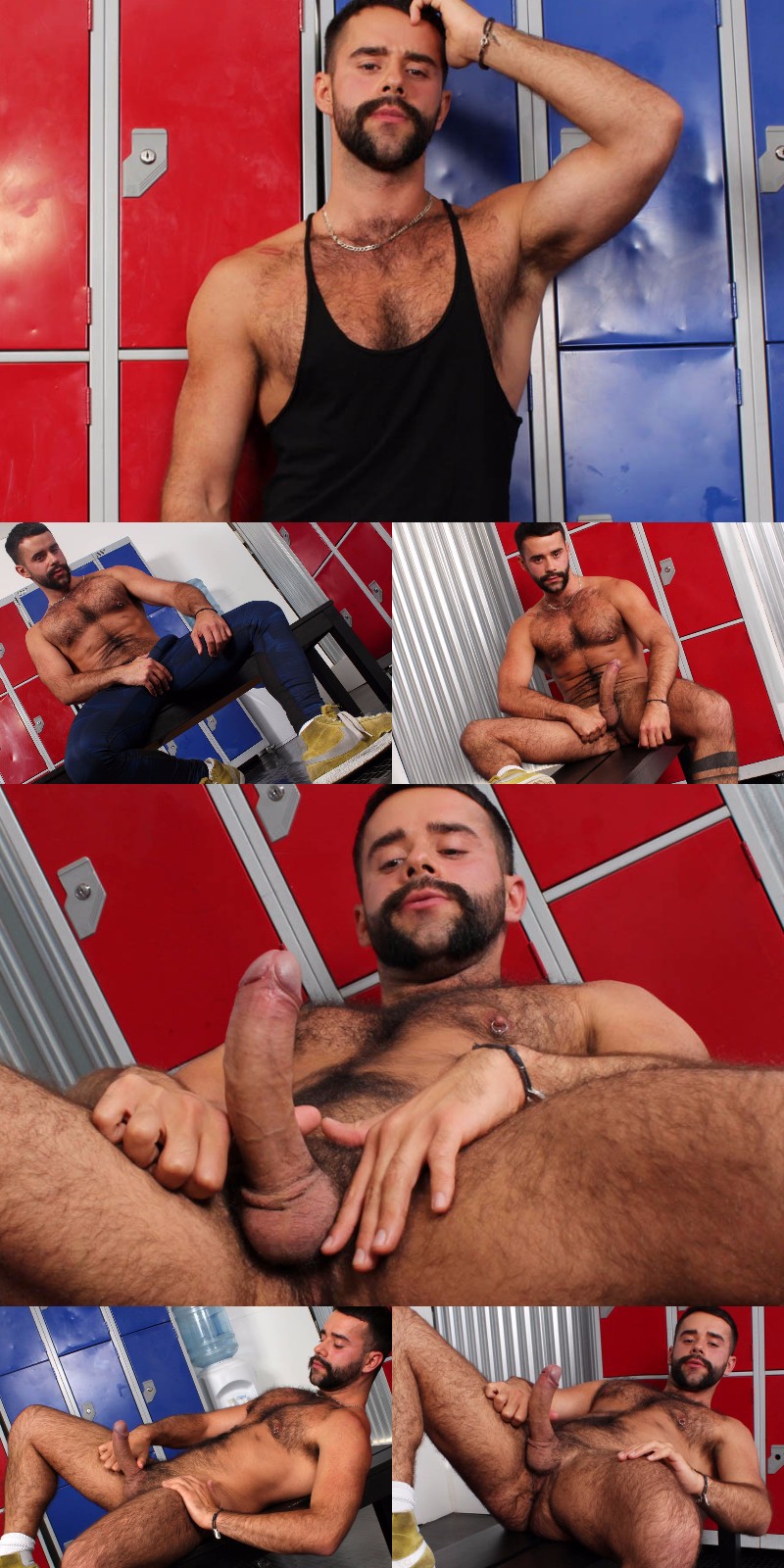 Watch Newcomer Teddy Torres in His Locker Room Scene
Teddy Torres is a multi-national dream come true. This hairy stud is from Paris, France, but he's also lived in Montreal, Canada, and now he's making his debut on UK Hot Jocks.
Teddy Torres is a gorgeous guy, handsome with a full beard and he starts off his locker room scene wearing a black wife beater and sheer long johns. He's got the most beautiful kissable lips and his bushy mustache drives me crazy. He pulls his tank top over his shoulders and plays with his nipples. Then he reaches inside his long johns and pulls out his fat stiffening cock. I do love French dick.
Teddy settles back on the bench for a long slow wank. And where do you think he's going to blow his load? All over that hairy belly of his? On the locker room floor? On his sneakers? No spoiler alert here, you'll have to check it out for yourself.