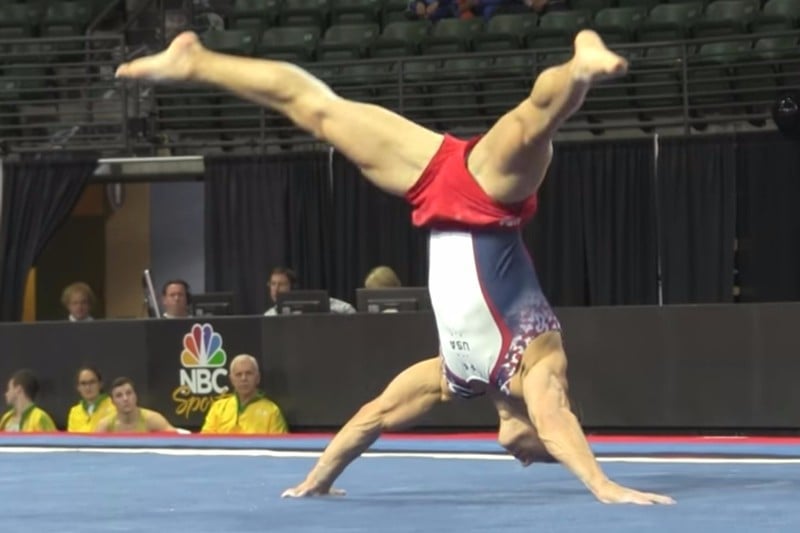 So a porn star name but so not a porn star. It's actually successful U.S. male gymnast Jake Dalton. That's his head popping out above all those pecs and triceps and jakeceps and daltonglutes.
Simple admiration here. He trains. He's built. He means business. He spreads his legs for applause. While pointing his toes.
I am #TeamJake (trying to talk like the kids today). But mostly i want people to ask which Jake and I"ll say not Gyllenhaal (and I"m embarrassed I know how to spell his name.). And not Jake Johansen, who is sorta something in show business but I can't quite remember what.
Try harder next time, Jake.
Just one floor exercise among many. He's world class if he hits the whole thing, though not gold medal quality at all (see Japan and China for that one).
He appears to walk on tree trunks that I want to hug tight to. Wishing he forgot to put his shorts on or grabbed a pair 11 sizes too small. I wish both things.
Just don't try to start a conversation with him. As it would likely involve chalking up or ass. And I don't want to have to pick.