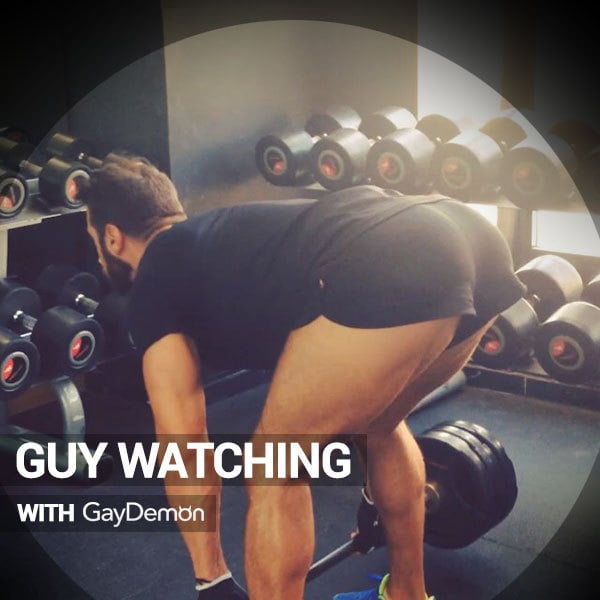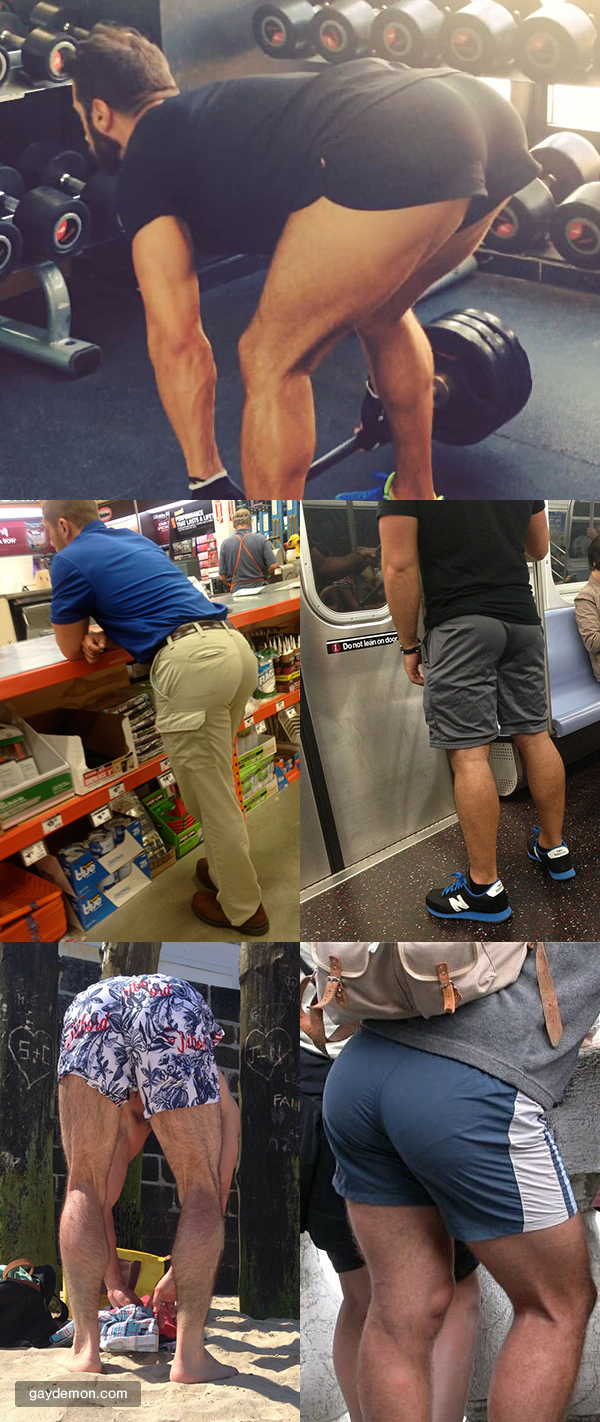 Second only to watching a guy who's sleeping or passed out drunk in the "lowest risk of retribution for peeping" activities, it's ass watching. Because the guy can't see you looking. Just be wary of reflective surfaces and you should be just fine.
The risks you do face are if someone else sees you looking too hard. But then that someone would have to be looking hard at you and tracking what you're looking at and then that's practically looking at the guy's ass anyhow, so at that point you're both guilty.
Now I can't promise the owner of the ass won't feel you looking. Some asses are psychic, especially if you start visualizing that ass fully naked, penetrated with cock, or humping you. Seriously, try thinking any of those things and beaming out that sexual energy onto a target ass. The guy may very well turn around.
If he does turn around you have three options. Keep your eyes where they were, and then suddenly be staring at his crotch. This could be a good thing. Move your eyes up to meet his gaze. This could be a bad thing. What if he's hideous! Or move your eyes down or to the side, just fully away. This is definitely a bad thing. No ass for you!
Of course if all you wanted was a peek, you've already won.
You know who used to have an ass? Christo Banderas. But then long, thick Tim Kruger ruined it. Deeply. Over and over.
[Photos via Guys From Behind]