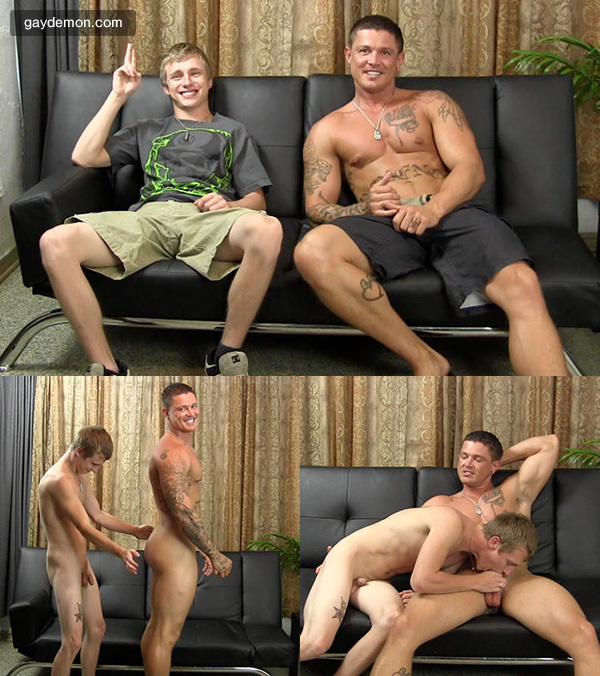 I can't fire up my browser these days without running into Sebastian Young somewhere. He's one of the hardest working men in the biz right now. And I don't mind seeing a lot him because he turns my crank. He's buddies with Franco who runs Straight Fraternity and Franco invited Sebastian over to help a newcomer named Warren get a little more comfortable with the guy-on-guy sex thing.
It's an odd pairing though, Sebastian outweighs Warren by a factor of two I'm sure. And Warren is downright puny beside this muscle hunk. So today Franco wants Warren to get some experience sucking a big cock, and Sebastian has one of those. Warren even wraps his fingers around it, then shows us how big the "ring" is. This blond dude has trouble swallowing very much of Young's cock before he gags.
Sebastian would really prefer to be fucking Warren's cute little butt, which he can't stop staring at. In fact, while Warren is trying to give him head, Sebastian grabs the bottle of lube, sticks his tongue out at the camera, and points to the lad's ass. Obviously Franco shook his head "no" and had the guys play with a masturbation sleeve before they blew their wads.
See more at Straight Fraternity