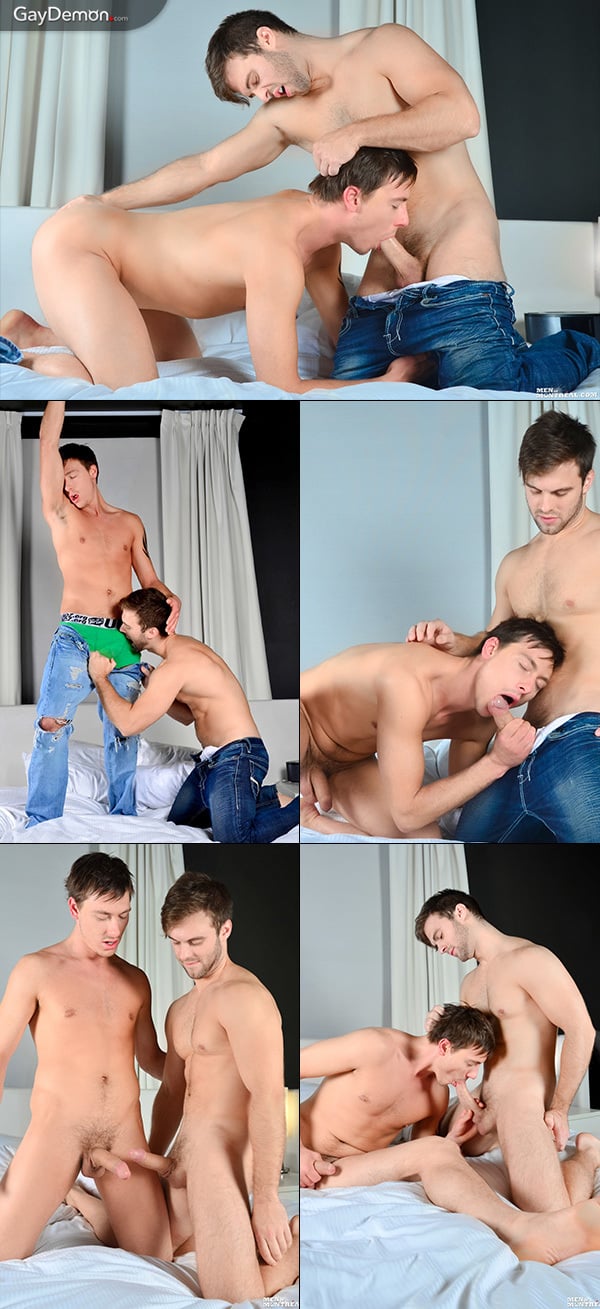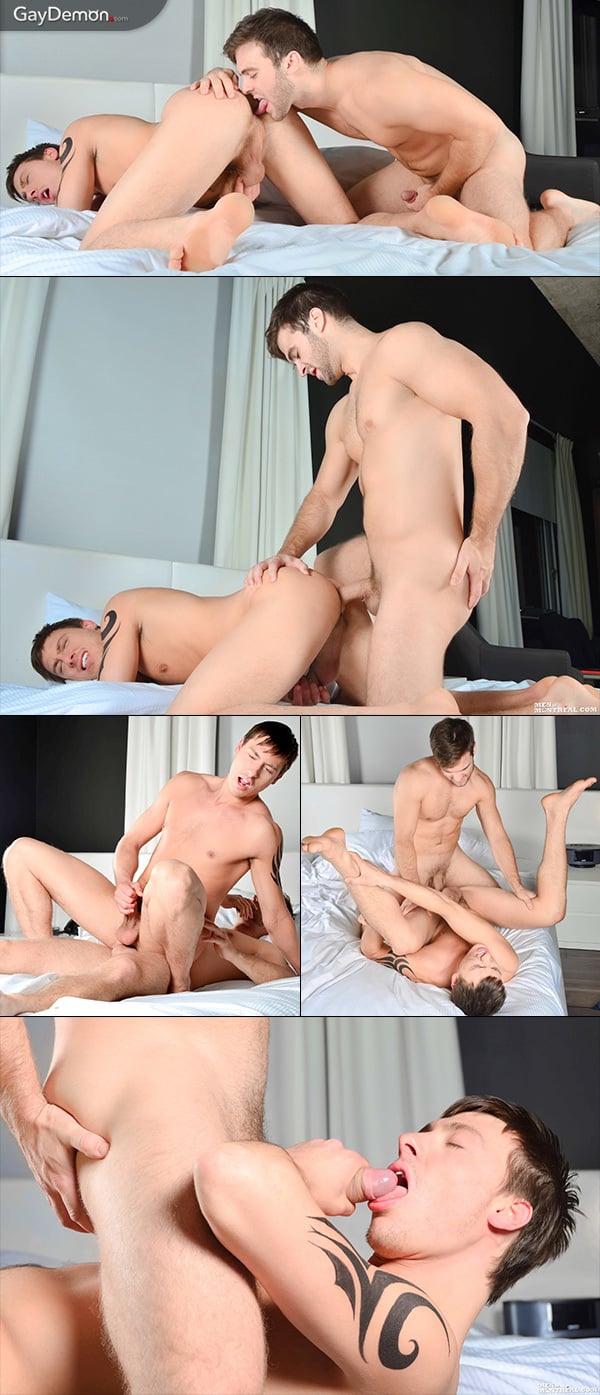 Most of the guys over at Men of Montreal start off doing a jack-off video; in fact, most of these Quebecois men are newcomers to gay porn, and lots of them are having their first guy-on-guy sex over there. Benjamin D'Amour is 26-year-old bisexual guy; he's lean and works as a martial-arts instructor. And he's no stranger to gay sex, he loves bottoming and taking a big stiff cock up his ass, but this is his first time getting fucked on camera.
Gabriel Clark is no stranger to gay porn, he's filmed all over the place and he loves sticking his big dick inside a guy's ass, in fact, he's almost exclusively a top. Gabriel also loves breaking in new guys. The guys do a bit of wrestling and Gabriel finds himself in a couple of holds that he was powerless to wrestle out of. This horsing around helps put Benjamin at ease because he's quite nervous about doing his first video.
Truth be told, Benjamin was so nervous that he had trouble staying hard during the photo shoot portion of this session. Gabriel Clark eased his nervousness by telling him that it took him two hours during his first porn video before he could pop a boner. But this French-Canadian bottom does eventually shed his nerves, he gets his ass drilled, slowly at first, and then he's begging for it harder and faster. And even after he shot his load with Gabriel drilling his ass, Benjamin was surprised that his dick wouldn't go soft. Maybe that's because Clark was kneeling over his face and about to empty his own nuts.