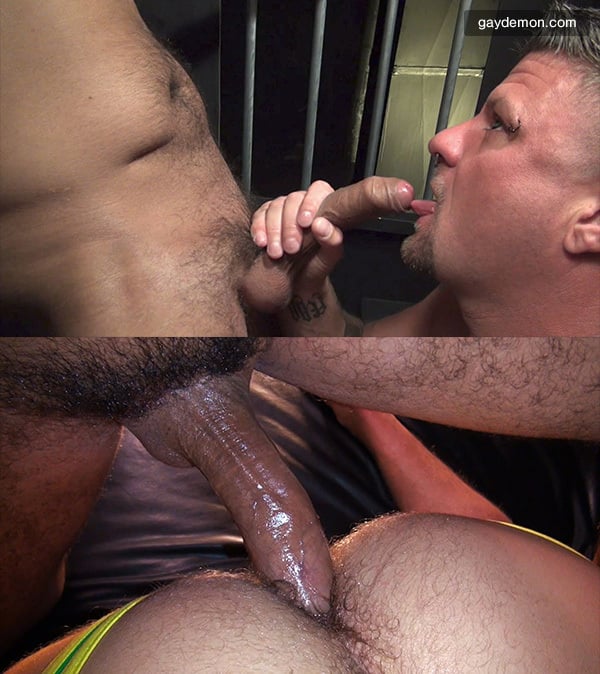 Have you ever watched a porno so hot that you start dirty talking to your screen? Or maybe you intended to stroke and edge for a long time, but you were so turned on that your nuts lets you down after 49 seconds? Top man Sebastian Rios hasn't been filming a lot, but this week he returns to Raw Fuck Club and watching him screwing Christian Matthews got me so revved up. I'm not going to be able to get on with my day until I make a mess all over my glass-top desk. If I can last 49 seconds, it'll be a miracle.
So what got me so worked up? It isn't that Sebastian has a big cock, that he's handsome or Latin. And it's not that Christian has been panting so hard while getting boned that his face is flushed. It's one simple thing -- seeing Sebastian's foreskin sliding up and down his shaft as he slowly pumps Christian's hole.
Rios pulls his bone out and Christian's hole hangs onto his hood for a second before letting go, then Rios pushes back in and his skin slowly smooths down the length of his hard-on. Without a word of a lie, seeing this got me rocking in my chair saying "Oh yeah baby, fuck me." It was as if I were there down on all fours. Hottest thing I've seen all week.