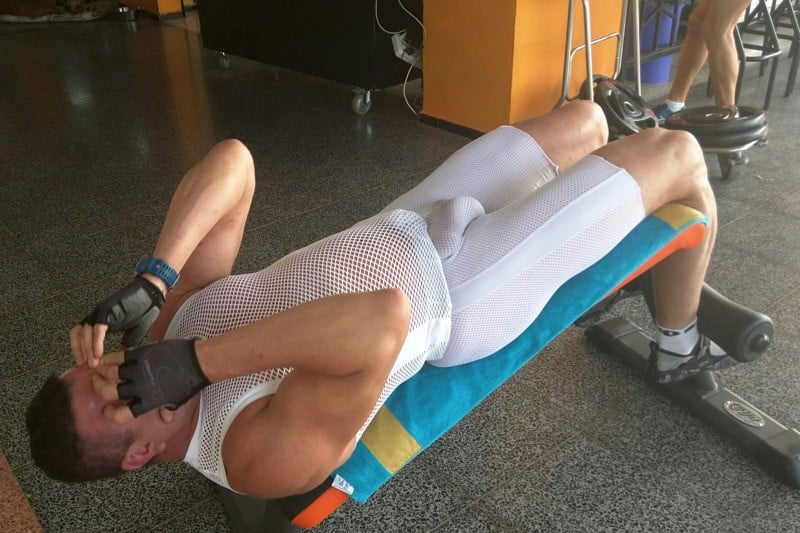 Sometimes you just want the basics in life. Dick and ass. Faces are okay too if the face says things like "Look at my dick. Look at my ass." Not many arguments start among willing folks when a conversation starts with that.
"Marry me" would be the more likely response.
Now I find it hilarious that the obscene gym outfit guy is covering his face while his blatant bulge makes its presence known. White spandex is normally obscene enough, but the, how to put it, stitching of the garment in the crotch region takes it over the top.