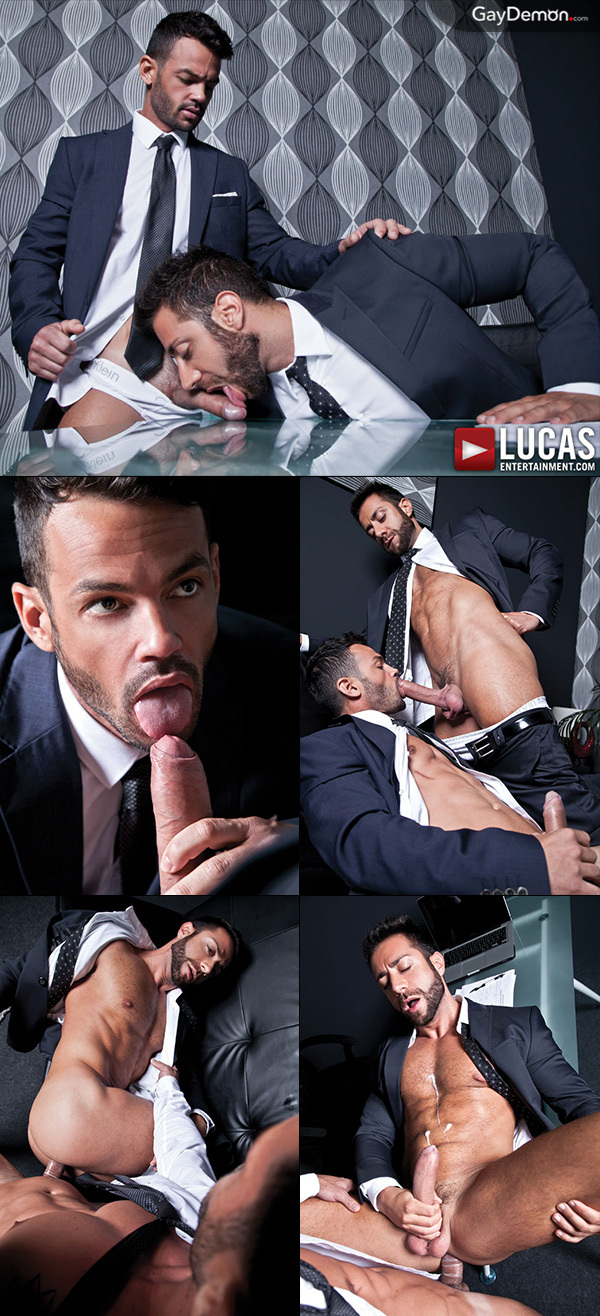 Valentino Medici hasn't been working at his new job for very long, he's still trying to make a good impression. But one day after everyone has gone home, Valentino starts watching his favourite porn star over at Lucas Entertainment. And what's not to love about Adriano Carrasco, especially his super-long uncut cock.
The executive falls into a daydream and finds Adriano standing in front of his desk. He's looking sexy in his suits, and Valentino has dreamed about this moment. He kisses his fantasy man and gropes his suit pants, then Valentino gets to work gulping Adriano's huge meat.
Adriano bends the bearded bottom hunk over the sofa and eats his ass, then pushes his monster in Valentino's ass. His hole swallows that long dick balls deep and he's in bottom heaven. Then Valentino lies back on the desk and Adriano gives him a forceful fuck.
When his super-hung buddy unloads his nuts all over the glass-top desk, Valentino licks it all up with his tongue and cleans up Adriano's cummy cock, too.
See more at Lucas Entertainment