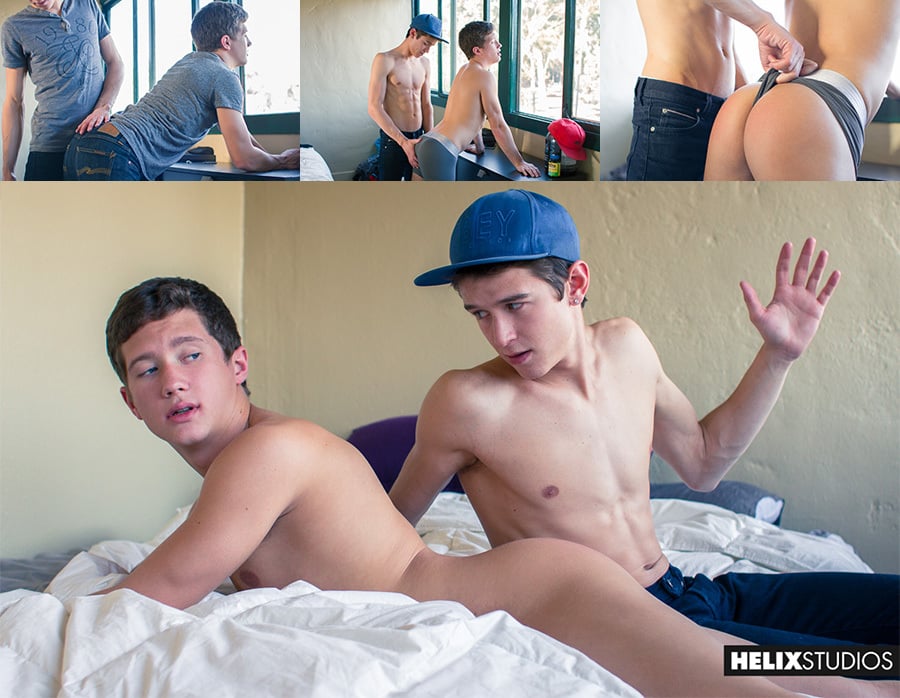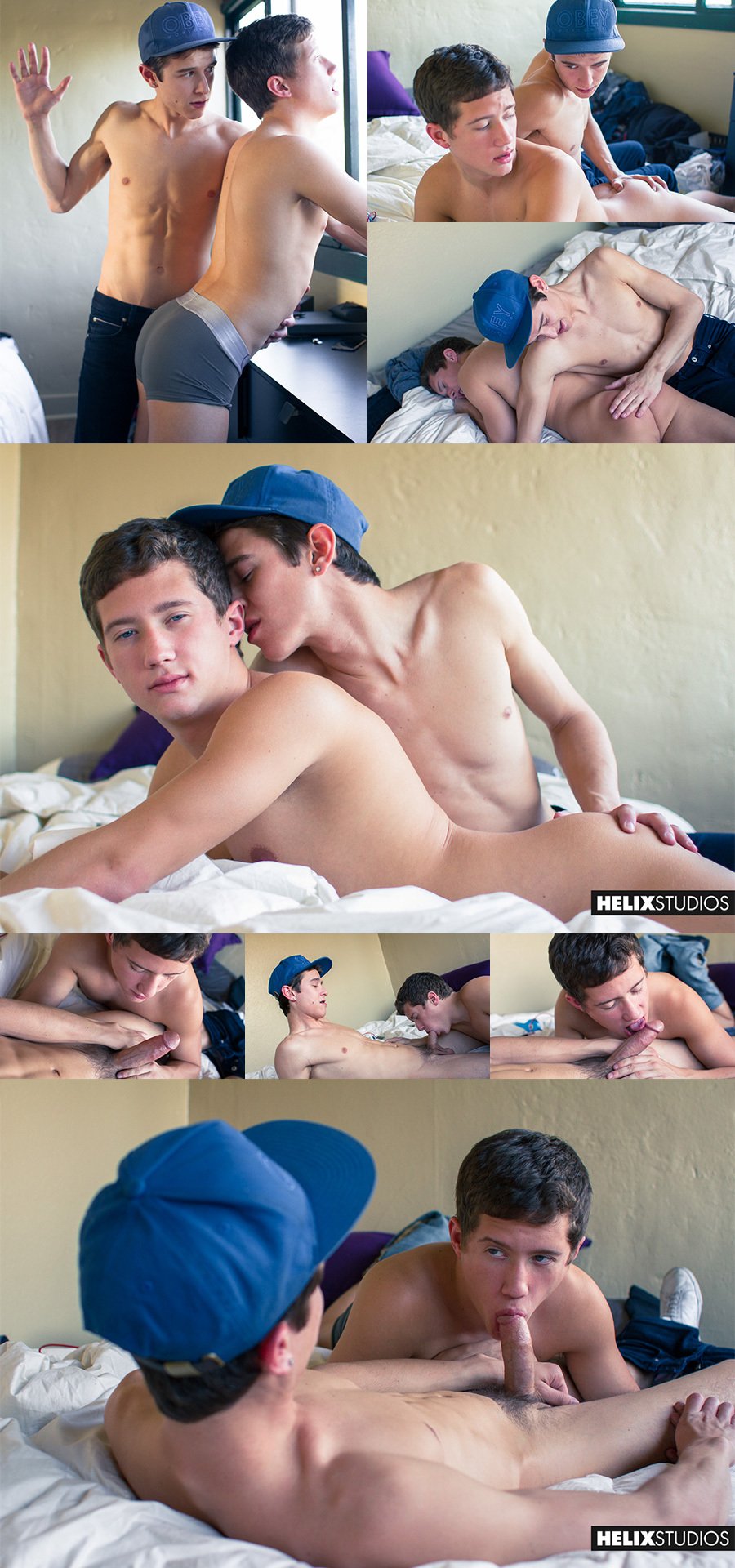 Tyler Hill wasn't watching the dog and he ended up chewing up the patio furniture. When boyfriend Evan Parker arrives home, he finds the mess on the patio and Tyler lying on his bed plugged into his phone and listening to music. And since this Helix Studios video is called "Obedience Training," we know what's coming. "I think you need to be spanked," Evan says. Tyler leans over the window sill and teases, "If you want."
Evan spanks his boyfriend through his tight underwear, then orders Tyler to pull them off. After some bare bum swatting, Tyler lies across the bed and gets his cheeks smacked until they turn bright red. "If you want me to stop, then you have to give me a blowjob," Evan says. "Then I guess I want you to stop," Tyler replies.
Evan has a beautiful cock and Tyler is a good cocksucker, so you'll enjoy watching this blowjob. While bobbing on his boyfriend's dick, Tyler slips his arm under Evan's legs, then Evan holds Tyler's hand and watching his dick disappearing in and out of his lover's wet mouth.