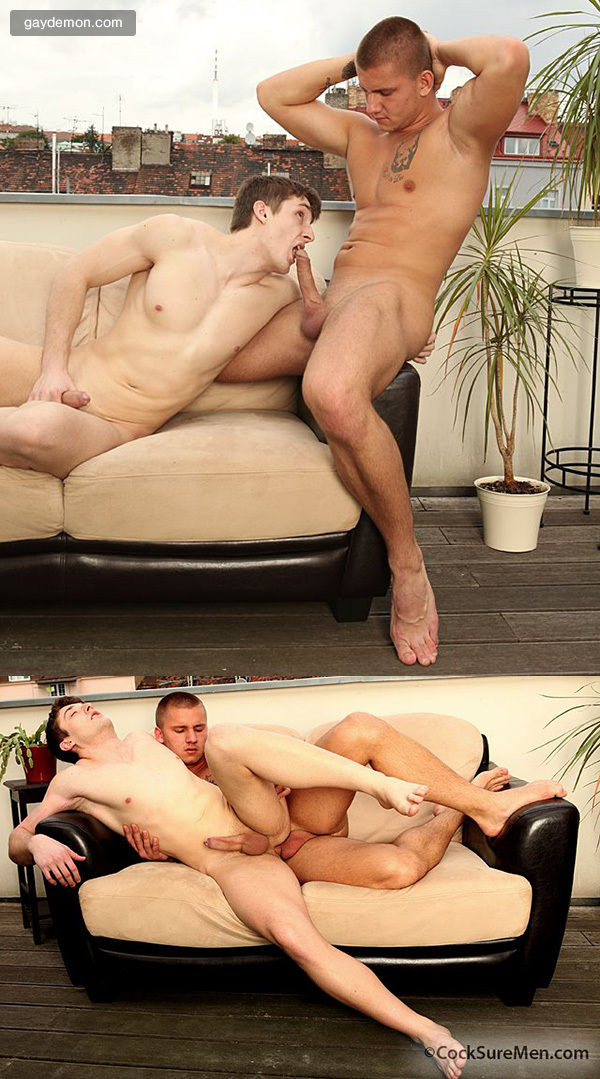 This scene features some of my favourite things: Eastern European men, uncut cocks, and bareback sex. Cocksure Men has been doing quite a bit of filming with European men lately, and I'm not complaining because blond hunk Reyn Story is a handsome specimen and I loved watching him thrusting into Thomas Grott's ass.
Reyn and Thomas are out on a rooftop patio and there's a refreshing breeze to keep them cooled down as they swallow each other's dicks. Thomas takes a seat on the sofa and gets Reyn's big cock ready for his ass, then he turns around on his knees and offers his butt and Reyn slides right in. After fucking doggy style for a while, they'll lie on the couch and Reyn spoon fucks his buddy and reaches around to stroke Thomas' dick at the same time.
While getting his hole pumped Thomas shoots a big load all over himself, and with his job done, Reyn stand and unloads all over Thomas face.