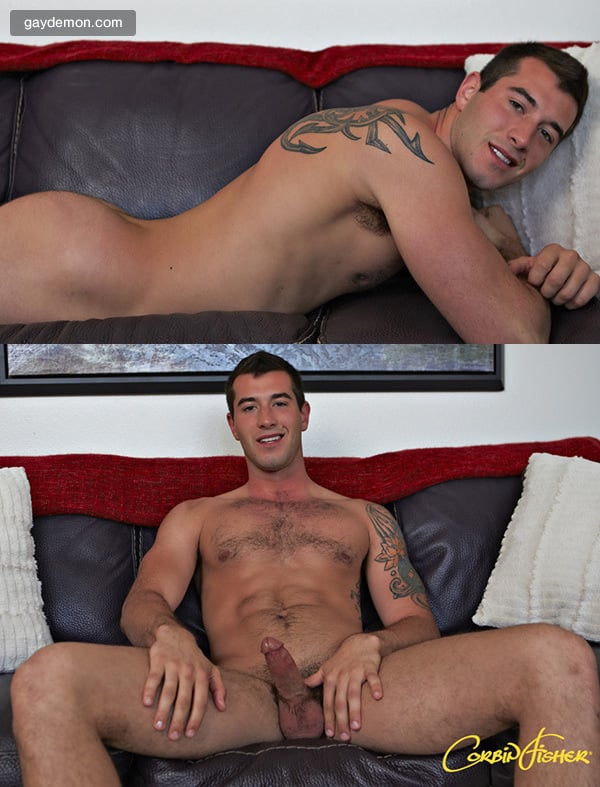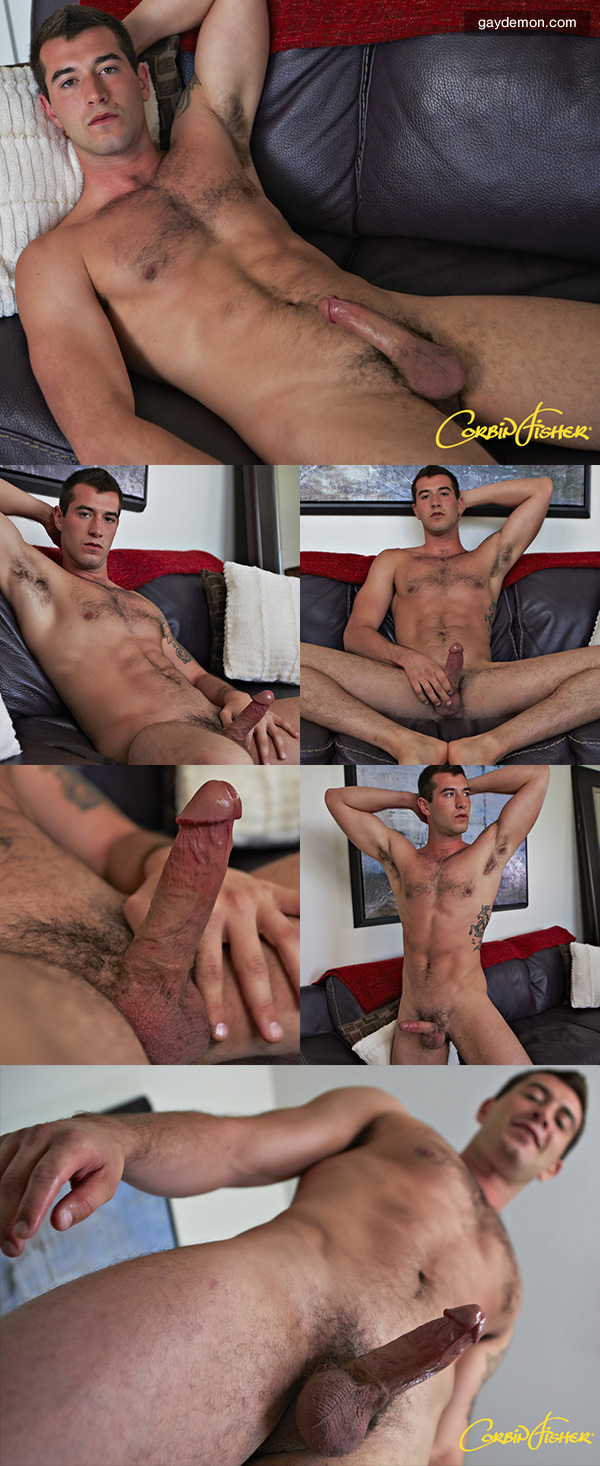 I don't know what it is about Corbin Fisher's Brandon that has me so enamored. He's not OMG gorgeous or mega hung. It's not any one thing really, sometimes a guy just grabs you.
So let's start at the top. I love brunettes and Brandon has strong eyebrows. His full lips are deliciously kissable and they curl a bit when he smiles. And he's sporting a mole above his mouth that adds a bit of character, I love that.
His body is more naturally fit that produced in a gym. And indeed, Brandon is athletic and loves playing football and rugby, he also does track and swims. He's furry and he's going to be a sexy fucker in five years or so when that forest spreads right across his torso.
Brandon has already done his first jack-off video and he followed up with his fucking-a-chick session, so he's primed and ready for his first guy-on-guy sex scene. And assuming he's into it, and if Corbin Fisher sticks to their regular patterns, that video should be arriving in the next week or so.