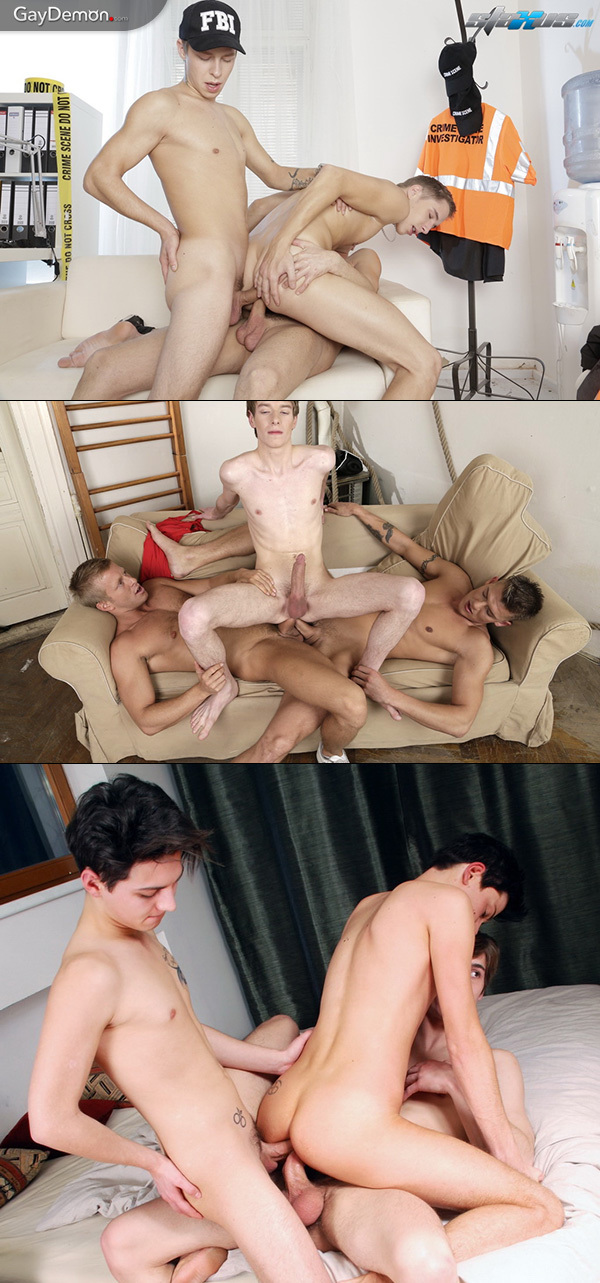 If there is one, double penetration is probably the golden chalice of gay sex. Cock-hungry bottoms dream of it, but few of us are able to achieve it. No other gay porn site out there has more double anal penetration videos than Staxus, they have 27 different videos and they even have a triple fucking session, and yes, the bottom does take three dicks up his ass.
In reality, if you've ever tried taking two cocks up your rear as the same time. It's incredibly difficult, not only for the bottom, but for everyone involved. First, only the horniest of butt boys can achieve this; if anal sex is constantly a chore, never stops hurting or feels uncomfortable, or you're whining, "Please stop, I've had enough," double penetration probably isn't for you.
But if you've got a limber hole that can take a super large dildo and a couple of willing tops, then it's always fun to try. In order for this to work, the tops really have to communicate because if they both shove their dicks in a guy's ass and start pumping away, someone's bound to slip out. Double penetration seems to work best when one top lies relatively still with his hard-on in the bottom's ass, and the second tops slides his dick inside and does all the fucking. So the tops really have to sort out who is doing what, how, and when.
And if you're up to try getting two dicks in your hole at the same time, studying these videos from Staxus will give you some pretty good inspiration for the positions that work the best, and like I said, there are 27 of them for you to study. Have fun!