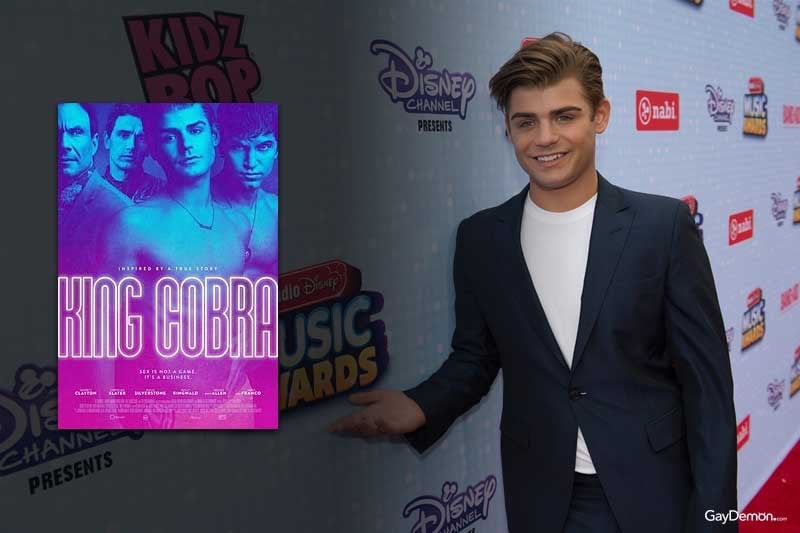 Disney star Garrett Clayton leaves the beach behind for porn life in new movie, King Cobra, where he plays gay porn star Brent Corrigan aka Sean Paul Lockhart
King Cobra, which premieres on October 21, is a true story about adult film producer Bryan Kocis' murder in 2007. Disney star Garrett Clayton, known as Tanner in Teen Beach Movie and Teen Beach Movie 2, plays Sean Paul Lockhart, who we know as gay porn star, Brent Corrigan.
Lockhart develops a working relationship with Cobra Video mogul Stephen (played by Christian Slater), which later turns sour and results in a serious falling out. Lockhart makes the decision to be his own agent instead of entertaining Stephen's tyranny, which extends to trademarking Lockhart's stage name, Brent Corrigan. Joe (James Franco) and Harlow (Keegan Allen), who shared this hot photo recently on Instagram, swoop in to help Lockhart out of his predicament, which only leads to disastrous consequences.
Check out the saucy trailer for King Cobra below.