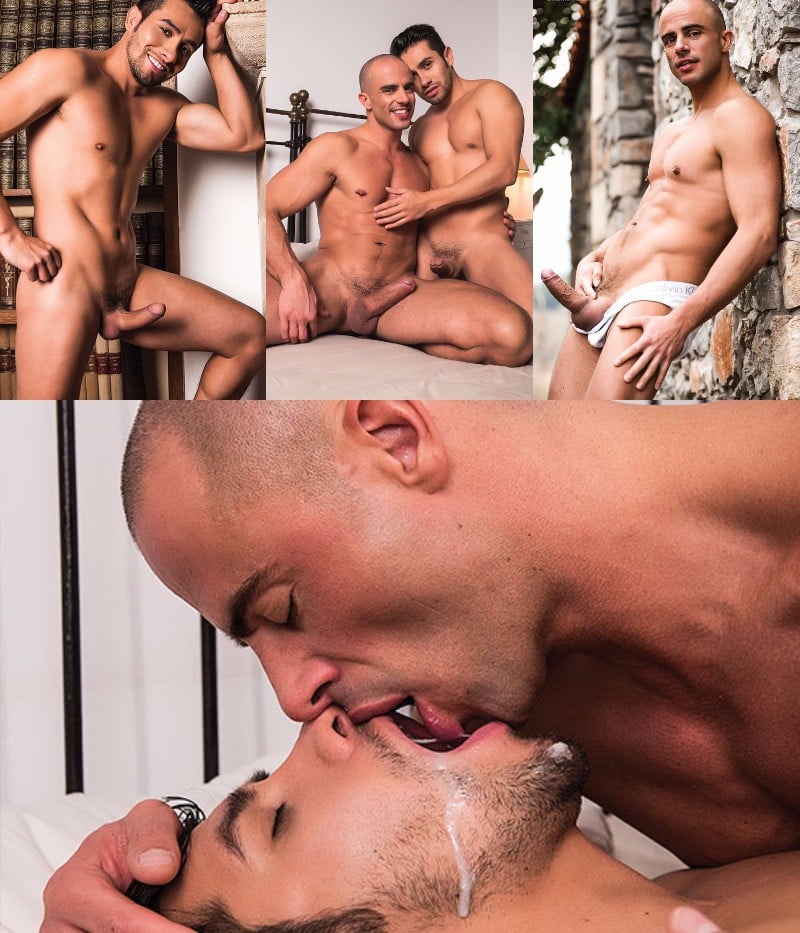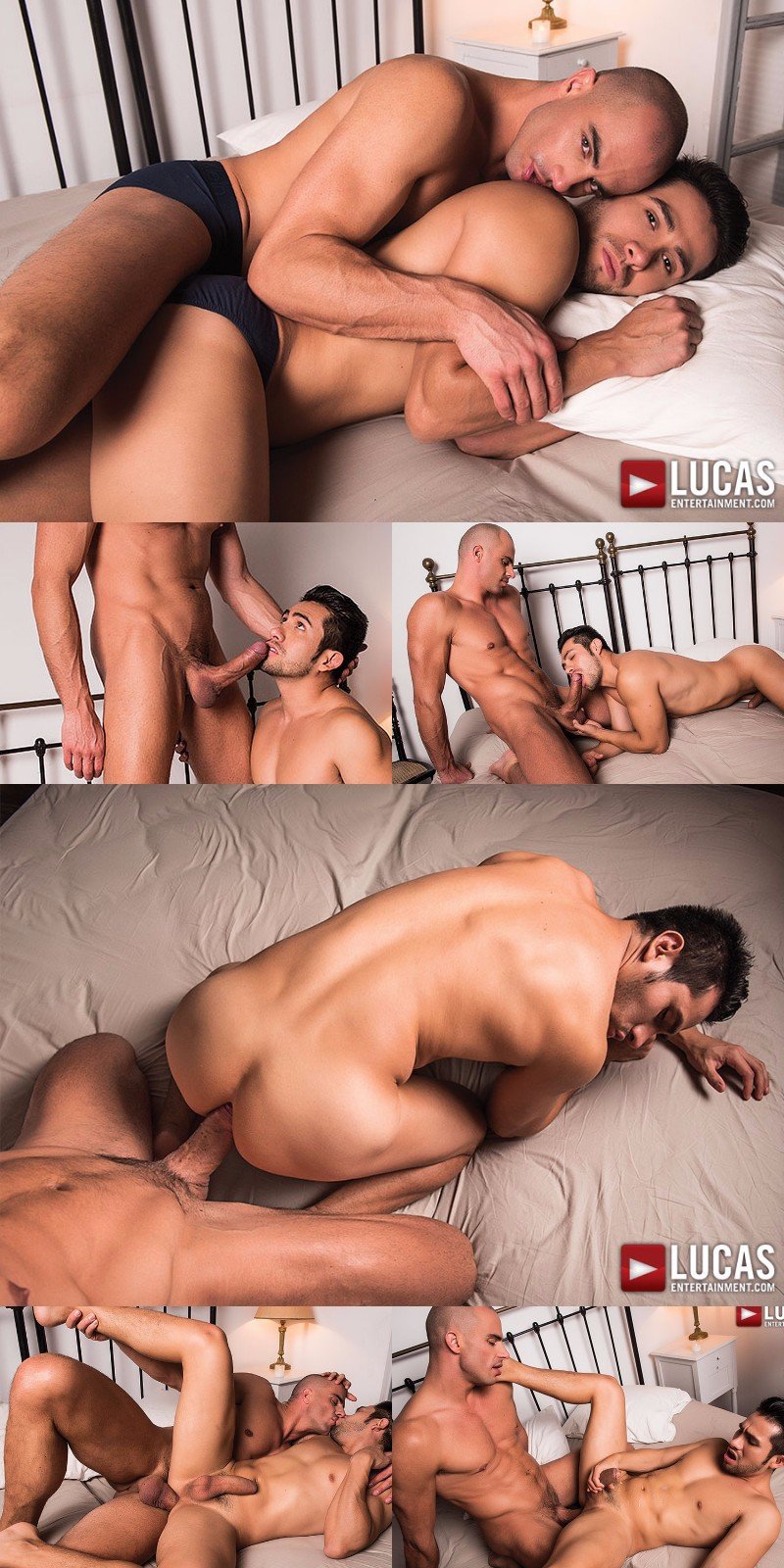 Get a 3-Day Trial to Lucas Entertainment for $9.95
If you like big fat cocks -- who doesn't like a thick one -- Derek Allan and Diego Summers have a couple of fatties you won't want to miss. Derek is the better cocksucker in this pairing, but Diego is a superb top who knows how to drive a bottom's hole crazy with his fat dick.
Diego Summers is a sexy hunk from Amsterdam where he apparently lives and works as a go-go dancer and performs in live sex shows, and he's filming porn now too. He was recently discovered by Lucas Entertainment who featured his eight-inch cock in a spit roasting scene with Viktor Rom, and together they fucked the daylights out of Dylan Hardy. In this latest scene, Summers stuffs his fat cock in Derek Allan's ass.
But before they get down to fucking, we're treated to Derek unhinging his jaw and opening as wide as he can for Diego's fat cock. It's only eight inches long, but man, is he thick. Diego gives Derek head too, but he's not nearly as good at it. But he makes up for when he fucks Derek. Lucas Entertainment said the Dutchman has high-caliber topping skills, and they weren't wrong this time, I loved watching him stretching Derek's hole.
See more at Lucas Entertainment