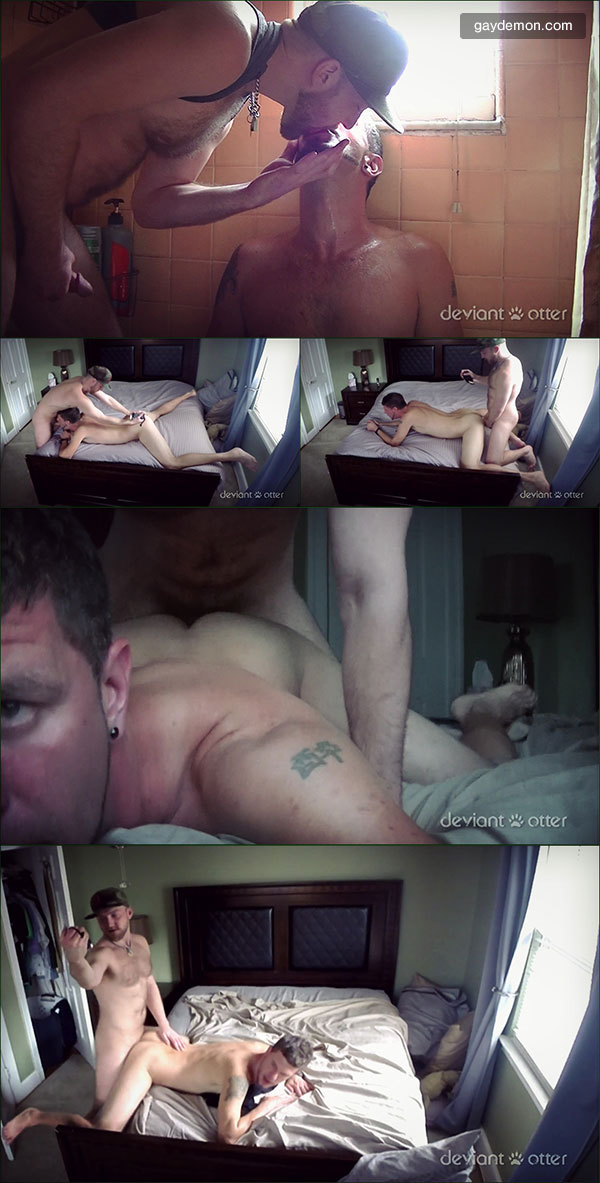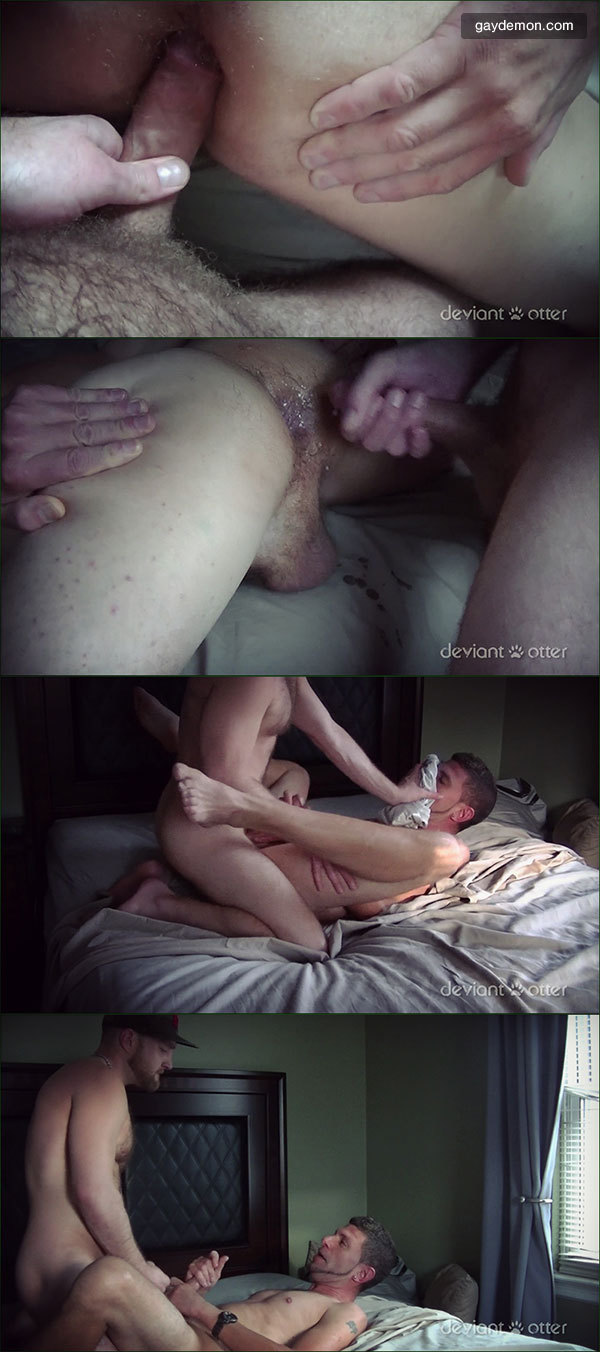 Devin Totter, the dude behind Deviant Otter (see what he's done there?), eye fucks a straight guy from across the bar. His mate tells Devin that he won't be interested because he's only into girls, but Devin tries his luck anyway.
Lucky for us he did. Turns out he was up for Devin's advance to drill his ass and film it. After they exchanged deets the guy texts him but decides to back out because he isn't "really into topping that much".
Devin had assumed he was a top because he saw how tall, hung and cocky he was at the bar. But Devin's not the fussy type and replies saying how he would "gladly pound out his hole". They exchange a few more raunchy texts and then spend the afternoon having this awesome fuck session, recorded as a homemade sex tape and on the Deviant Otter site for us all to enjoy.