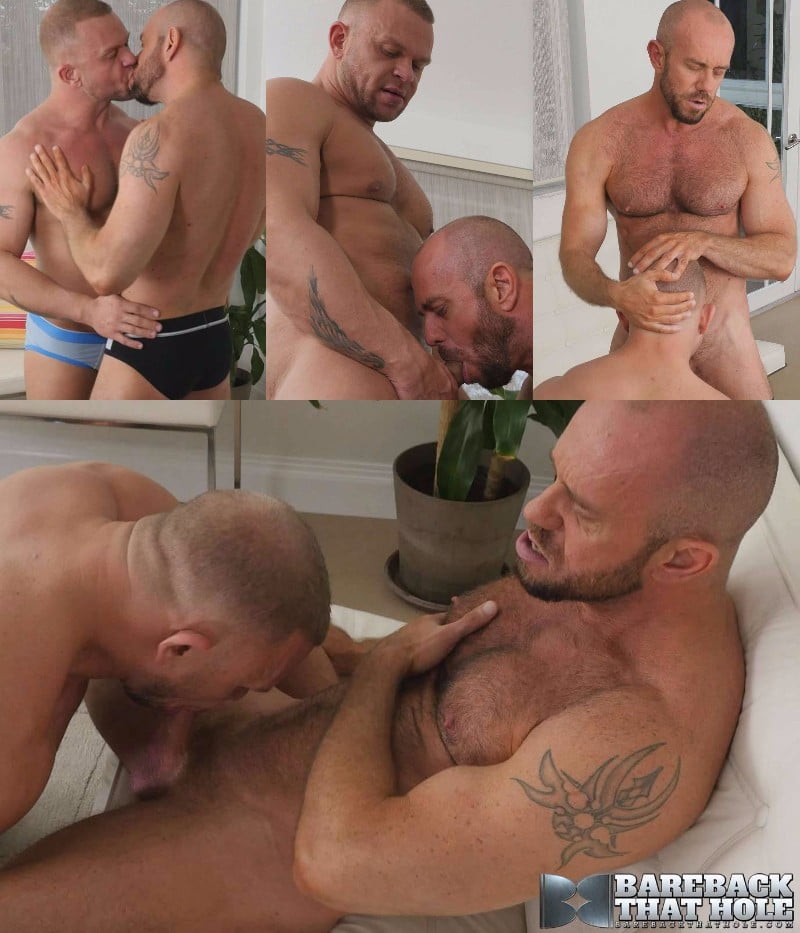 Limited time offer - Join Bareback That Hole for $1.95
Daxton Ryker needs a tag.
I haven't seen Daxton Ryker before. He's not completely new to Pornland, but close enough that I had to stop and take a look around top learn more about him. He's done a handful of videos for a couple of other sites, but this is his first session with Bareback That Hole, and he's getting his ass plugged by Matt Stevens, who is no stranger to the site.
Daxton Ryker is based in Ft. Lauderdale and he's a squat 5'8" and weighs 190 pounds and he's a rough looker, the kind of man you might not want to come across in a dark alley, but then, maybe you would. He's very muscular with a thick pair of guns and meaty, chisled pecs. He's wearing face scruff in this scene and he's a horny kisser. I loved watching Matt and Daxton necking themselves silly. He's first down on his knees and he's a good cocksucker. He's fun to watch. Matt gives Daxton some head, too, and as we soon discover, he has the bigger cock of the two.
Daxton pushes Matt on the sofa, sucks his dick some more, then pushes his legs over his head and eats Matt's hole. I figure that any second Daxton is going to stand and push his big dick into Matt's rosebud, but no, Matt bends the hunk over instead. I love a surprise, don't you? After taking Matt doggy style, Daxton mounts and rides him, then Matt finishes up fucking the hunk on his back and shoots deliciously white cream all over his hole.
See more at Bareback That Hole