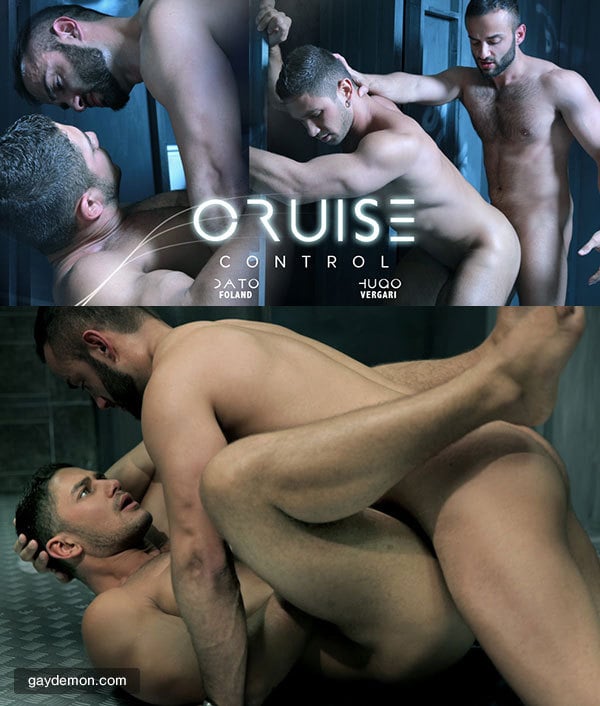 Dato Foland is proving the old adage: Once a guy bottoms you can't keep his legs down. A few months ago, he did his first bottom scene for MEN.com, and since then he's been bending over everywhere. Hugo Vergari is a Spanish newcomer over at Men at Play and he's the latest to throw a good fuck into Foland's hot butt.
In Cruise, Executive Hugo Vergari is sitting on the toilet in his suit. He pulls his uncut dick through the trouser's fly and he's enjoying a lunch-break stroking when Dato Foland comes in to relieve himself at the urinal trough. Dato can see Hugo playing with himself through the glory hole. Foland eventually approaches and slides his meat through the hole and Hugo has that lunch he's been waiting for.
But Hugo is in the mood for more than a little dick sucking, so when Dato wants to join him in the cubicle, the Spaniard doesn't refuse. The guys take turns swapping head, but Hugo has his eye on Foland's butt. And since Dato Foland seems to be making up for lost time, he's only too happy to bend over and get fucked right their in the toilet.