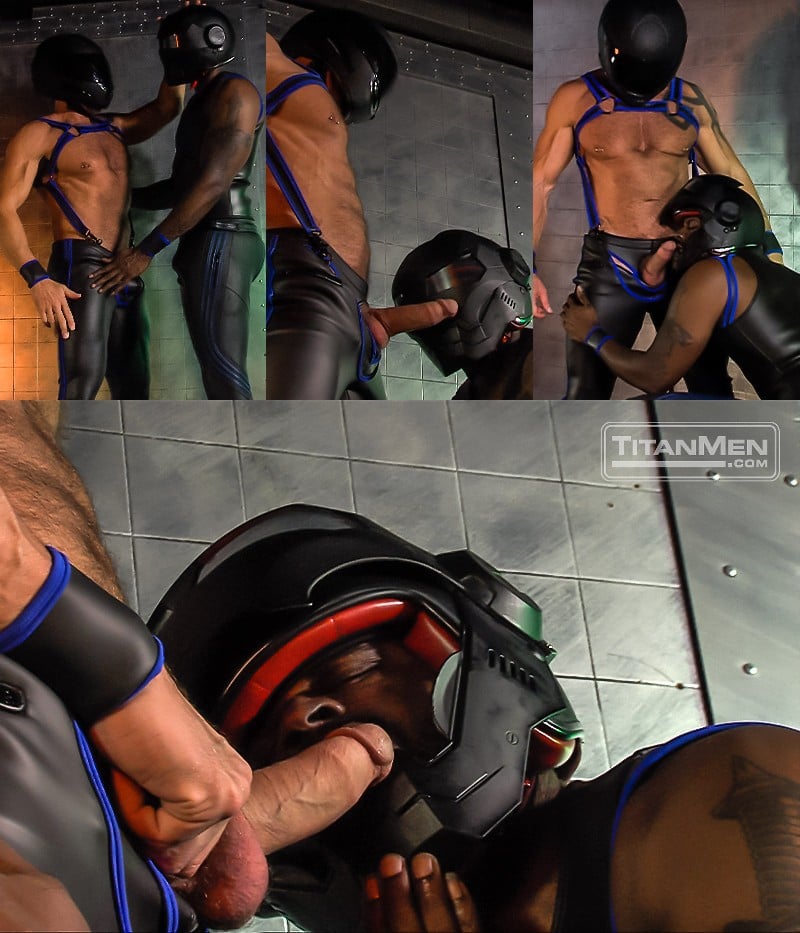 ---
Scene Pictures
1 Month Special - Save 25% on Titan Men Membership - Click Here
I've been waiting for this scene since November when Titan Men announced they had signed sexy daddy Dallas Steele. But in even bigger news, Diesel Washington returns to Titan Men and this is his first scene with the studio since he was an exclusive back from 2006 to 2008. And sports gear fans will love the neoprene pants and motorcycle helmets.
This is Dallas Steele's first Titan Men scene since he and Hunter Marx flip-fucked in Break a Sweat. He's also debuting in the much talked about Cauke for President, which airs on February 1, and follows a U.S. senator (Matthew Bosch) on the presidential campaign trail. A clandestine hook-up causes all kinds of nightmares for the senator's chief of staff, Dallas Steele.
This latest Steele scene is from Icons and features Diesel Washington, who hasn't filmed with Titan Men since his stint as an exclusive between 2006 and 2008. In this scene the men are wearing neoprene pants and motorcycle helmets, which hide their identities at first until they start sucking dick. Steele's oral skills are pushed to the limit as Washington throat fucks him, and I'm not just saying that, he really does. Steele has to keep that gag reflex in check. With the oral fun over, Washington bends Steele over against the wall and screws him good. I love hearing a daddy begging for dick, don't you?