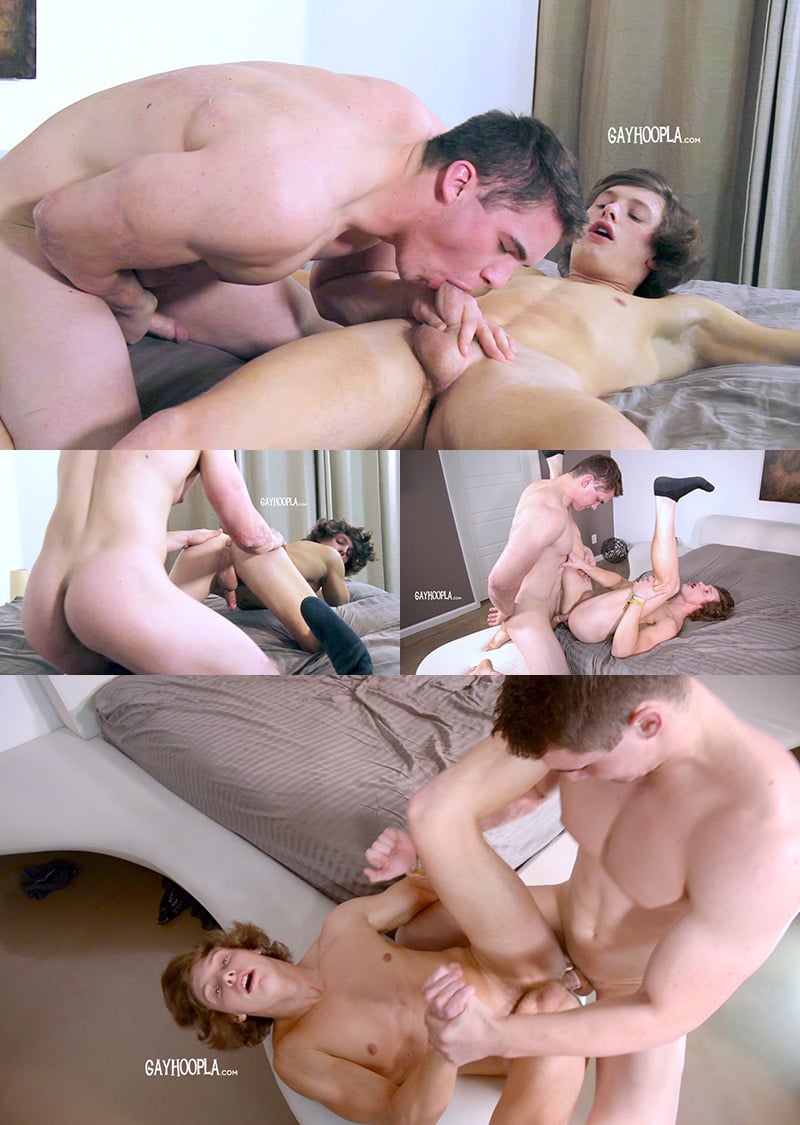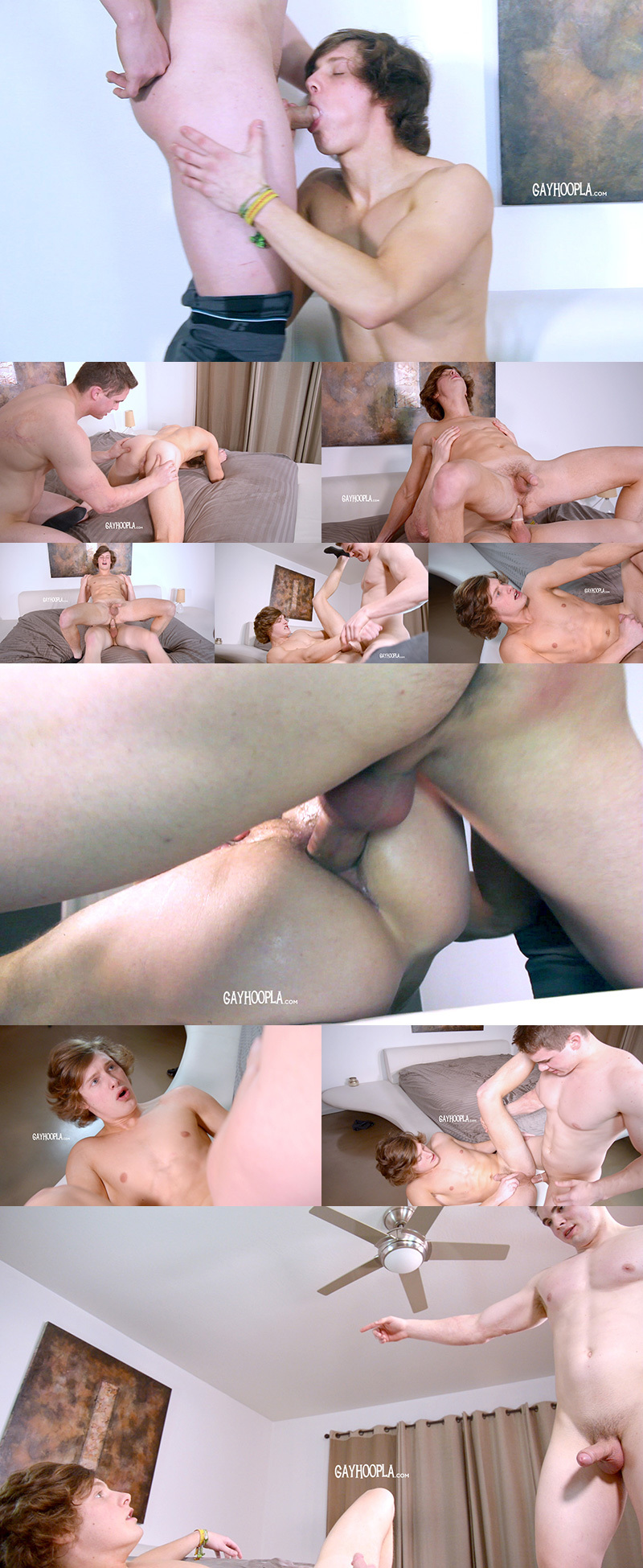 Clay Anker missed his flight for a shooting weekend with Dmitry Dickov for Gay Hoopla, and Dmitry was pissed - understandably! I mean look at this shaggy haired twinky boy. Fast forward 2 weeks and Clay finally makes it, but this time it's a shoot with Zane Penn. Clay eyeballs handsome jock Zane, who pulls out his cock to get it sucked.
Zane puts Clay on all fours to get a taste of that cute virgin ass before he gives him a fucking. It's hard to squeeze Zane's big hard cock in at first, but once he's all wet and slippery his cock easy glides in as Clay gets railed. Great first male experience Clay!
Click to download video at Gay Hoopla + daily live shows!