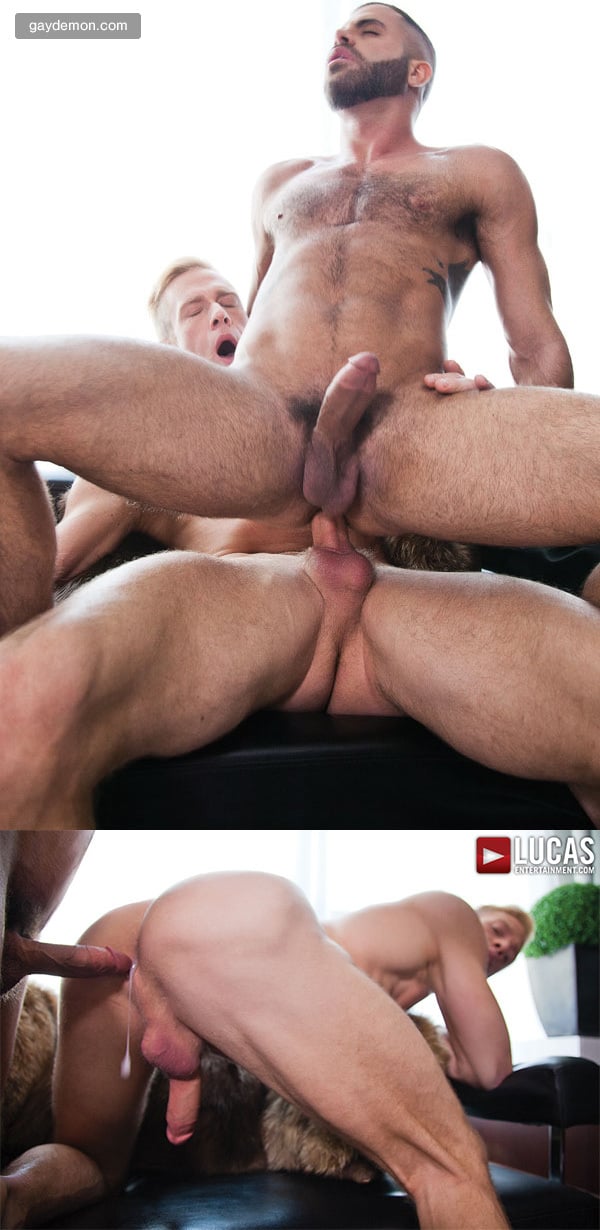 Christopher Daniels has just finished filming his first bareback sex scene and I'm not sure how I feel about it. And what's bothering me isn't that he's going raw, it's what he's done to his face. One of Daniels' sexiest features was his ginger beard and now he's shaved it off.
Christopher Daniels and Marcus Isaacs paired up for the blond's first bare scene anywhere and it's over at Lucas Entertainment. I'd normally be all over this one because I love Isaacs, so does Daniels actually who has confessed to having a porn crush on the hunk. I like Daniels too and this dark and light pairing would have been so hot if Daniels was still wearing a beard.
But I can't get passed Daniels' clean-shaven face. I think Daniels looks a million times better with a beard, he doesn't even look like the same man in this scene. And frankly, someone ought to start a crown funding campaign to get him to grow it back.
And promoting the scene on Twitter, even Daniels was posting pictures of himself with the beard. Here's hoping this craziness with the razor is an ill-conceived and short-lived phase. Christopher Daniels #growitback
See more at Lucas Entertainment