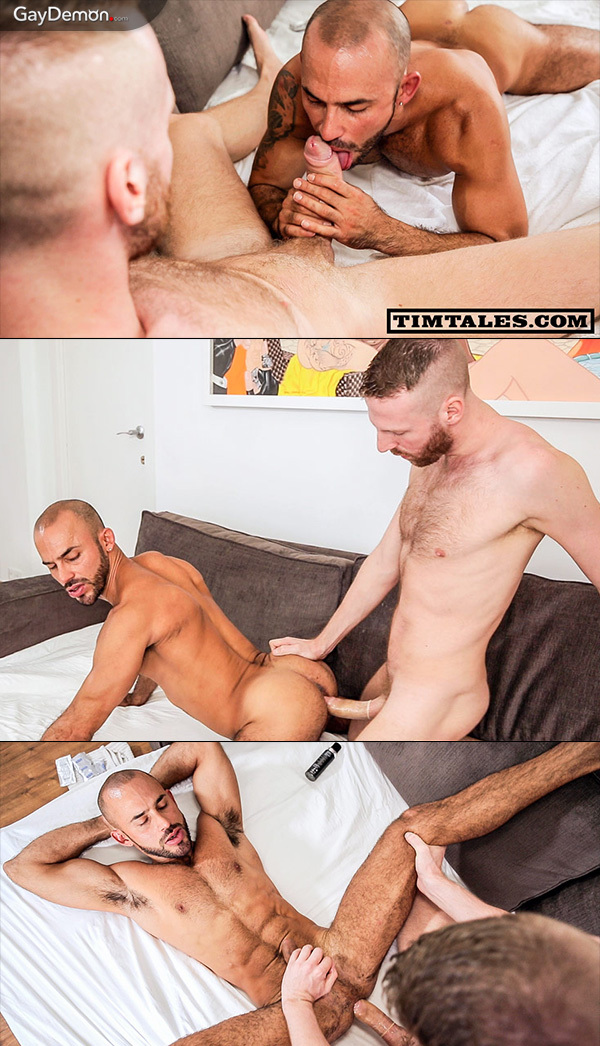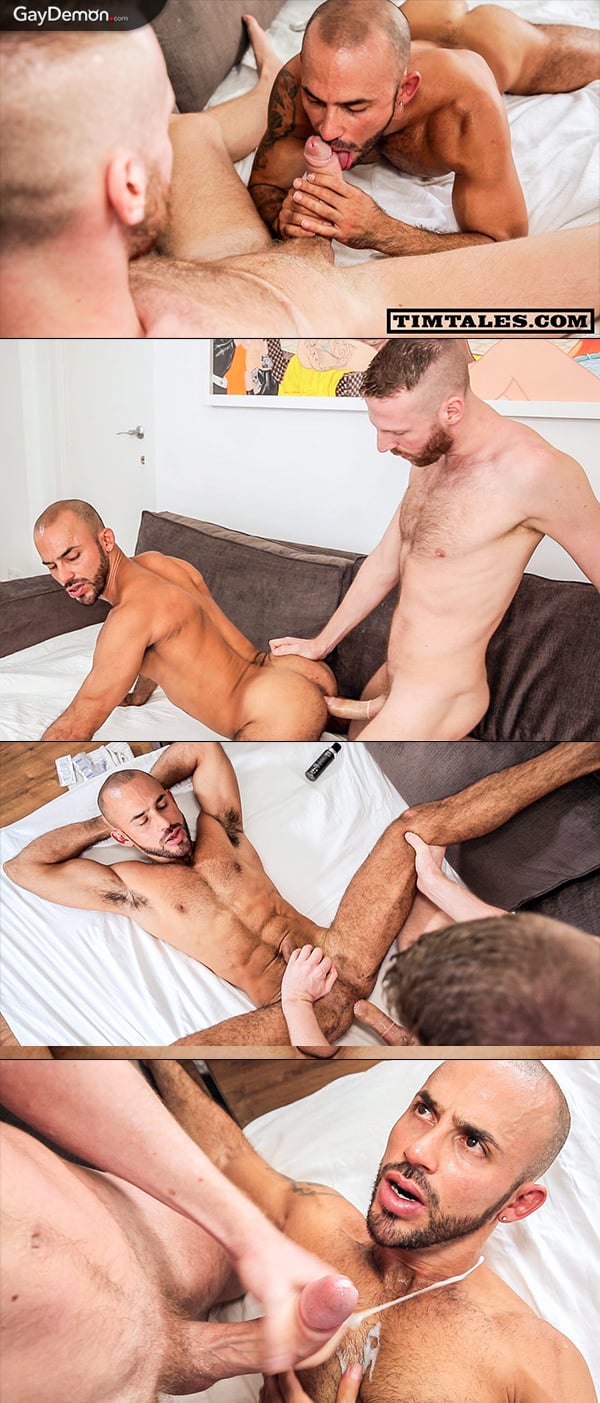 Tim Kruger seems to be developing a flip-flopping rhythm with one of Tim Tales' other hung tops, Lucio Saints. A few weeks ago, Lucio Saints broke in Scott Hunter for his first time on the site, then a couple of updates later, Kruger has his turn. They've done this several times now, and Spanish butt stud Alejandro Dumas was their latest, and they have even shared a bottom at the same time.
Christian Duarte is fairly new to porn. He's a sexy Spanish bottom who loves getting his ass stuffed with a big cock, and this stud can take a punishing fuck. And Tim seems to be repeating this flip-flopping tops routine again. Polish hairy stud Damian Boss, who is also new to the site with only his second video, fucked Christian first, and now this week, Tim Kruger is getting his turn.
Duarte is a hot bottom to watch. I think he's hollow actually because no matter how deeply Kruger thrusts his 10-inch cock, no matter how hard and fast Kruger drills him, Duarte takes it without grimacing or complaining. Duarte should win the Bottom of the Year award. In fact when Kruger really starts going nuts on Duarte's ass he turns his head and grunts, "Oh yeah, come on, baby, give it to me." I have a feeling we'll be seeing a lot more of Duarte on Tim Tales, I'm just wondering if Lucio Saints is going to be his next top.