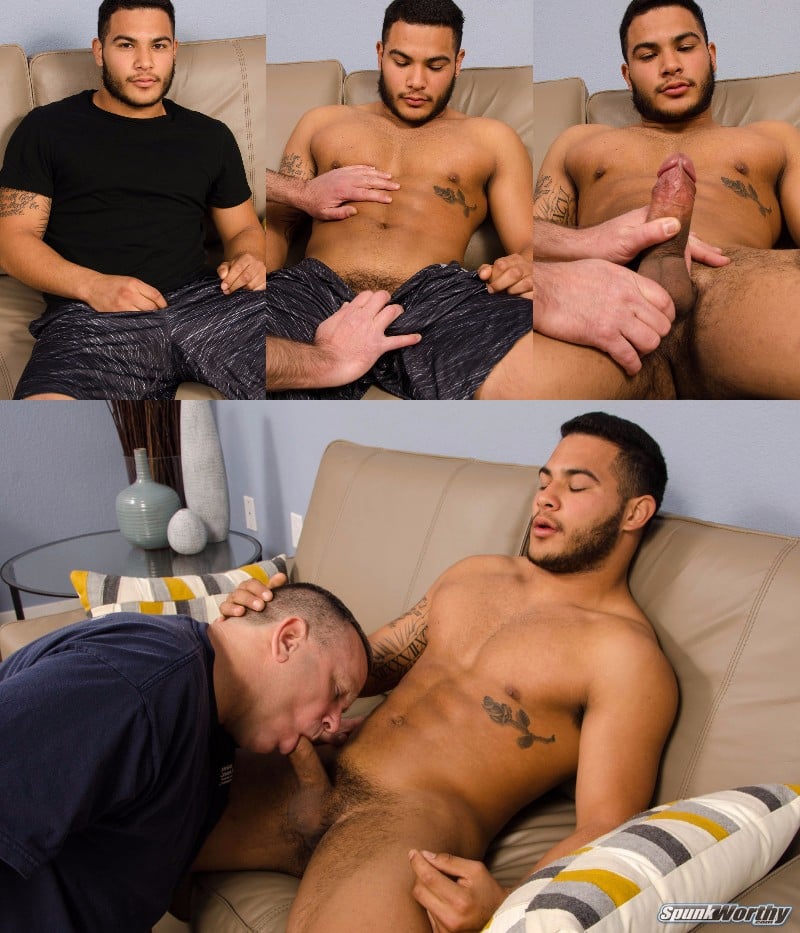 Watch All Four of Chewy's Videos at Spunkworthy
Anthony: There are two Spunkworthy tags, one word and two words.
Unlike a lot of the straight boys who pass through Spunkworthy, Chewy didn't need much convincing when it came to getting serviced. "He sounded almost like he was looking forward to it," site owner Jason said. And when Jason grabs the hard-on in Chewy's shorts and asks him how long it's been since he last came, Chewy says, "A while." But Chewy is only 18 years old, so "a while" could be six hours, right?
Jason grips Chewy's erection hard in his shorts, then he pulls it out and licks it. He pulls down Chewy's shorts and tongues his tight balls. When Jason finally swallows his cock, Chewy curls his nose and makes a snarling face, then he puts his hand on Jason's head, not to push Jason lower, Chewy just seems to like touching his cocksucker.
Chewy wasn't fond of the idea of getting rimmed, but a lot of straight guys are weird about ass play. But Jason told him that it had to be done, it's a part of the blowjob scene -- the fans want to see it. So Chewy assumed the position and Jason went to town on his hole. By the end of it, you can tell by the expression on his face that Chewy thoroughly enjoyed it. And as for that built-up load? Jason strokes him until his cock explodes and his jizz shot just barely misses hitting Chewy in the face.