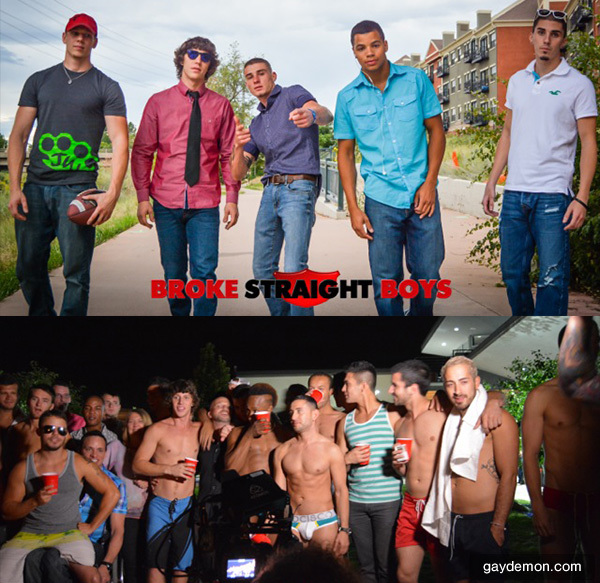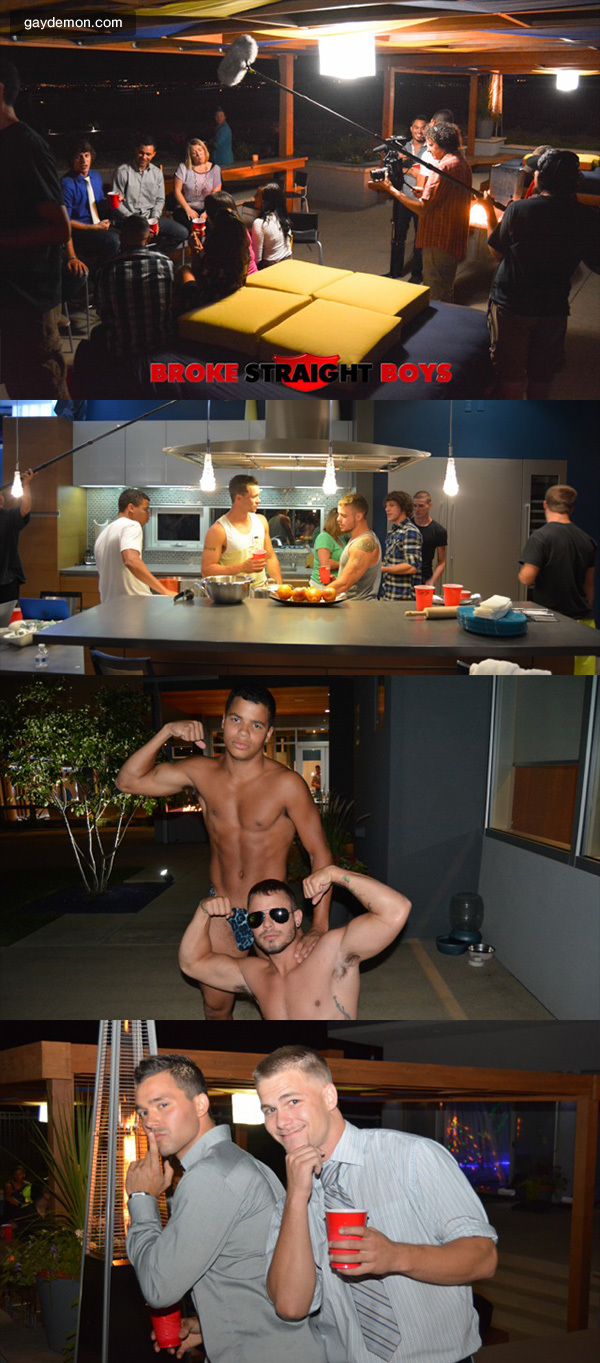 If you're bored to fucking tears with anything labelled "reality" television, you might perk up when you hear that Broke Straight Boys is headed for prime time. One of gay porn's biggest and best well-known sites is launching a reality show simply called Broke Straight Boys TV and it's slated to be released late this year or early next.
A G-rated show trailer posted on YouTube a couple of weeks ago has already gotten over 92,000 views. As you'd expect, the series follows the lives of several of the porn site's performers while they're living in the site owner Mark Erickson's mansion. Every few weeks a new crop of guys are flown in to do a filming stint and the show catches them in their off-time along with all their antics and drama -- problems with girlfriends, guys fighting with each other, parties, guys not wanting to do what the director has scripted, and more -- but it looks like there will be some g-rated behind-the-scenes footage from the actual porn shoots as well.
The guys appearing in the first season of Broke Straight Boys TV are: Adam Baer, Cage Kafig, Damien Kyle, Paul Canon, Denver Grand, Jimmy Johnson, Kaden Alexander, and Johnny Forza. Several are still filming with the porn site, but others have moved on, so it's almost certain that the reality show is not filming in real time. Still, it'll give us something other that the Real Housewives of Elk's Butt America to watch.
An actual air date or channel hasn't been announced. However, Hot Mess Productions not only produced Broke Straight Boys TV but the hugely popular LOGO series DTLA, so it's likely the new reality show will find its home at Logo. But stay tuned, we'll keep you posted.
See more at Broke Straight Boys