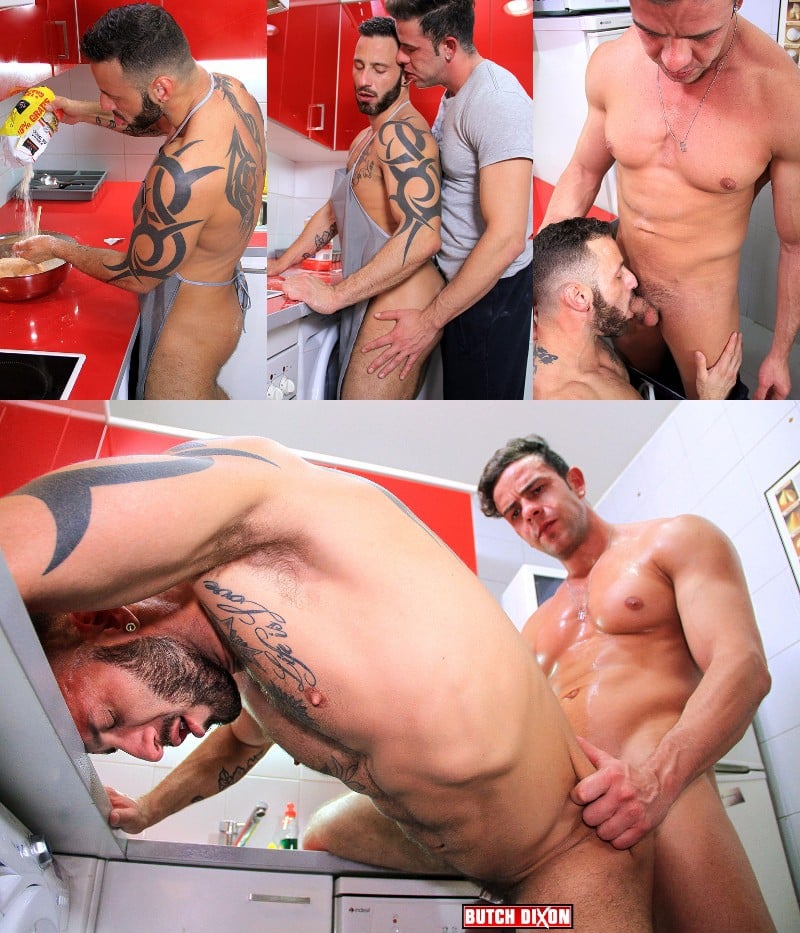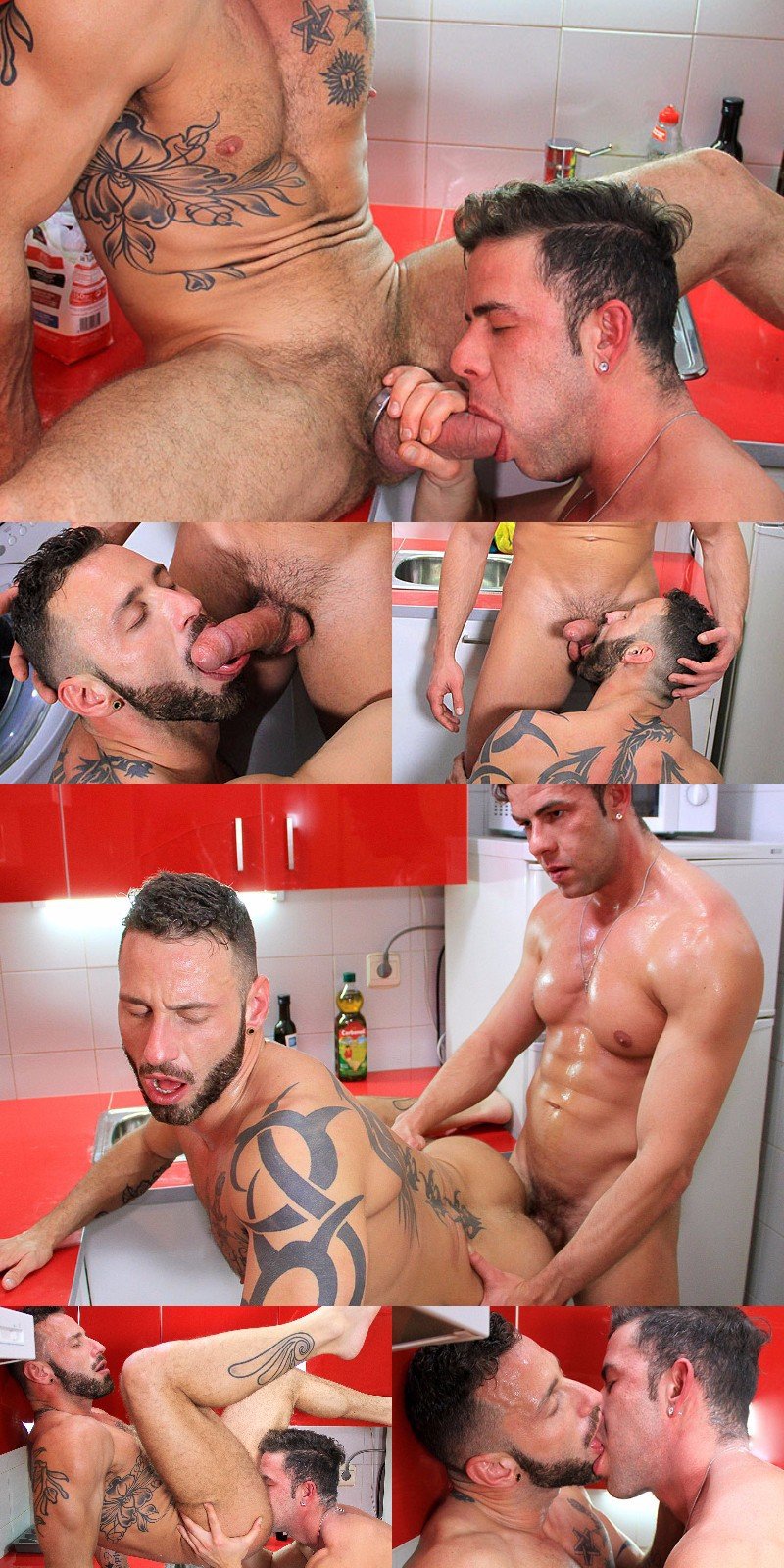 Watch Antonio Miracle in Four Videos at Butch Dixon
Fuck breakfast in bed! Antonio Miracle is in the kitchen mixing up a batch of pancakes when big, burly Diego Senna sneaks up behind him. Diego nuzzles Antonio's neck and slips his hands under his lover's apron. Come inside and watch these men use every inch of this kitchen.
Last week Antonio Miracle fucked power bottom Abraham Montenegro at Butch Dixon, but this week the Spanish hunk is playing bottom. When the scene opens, Miracle is naked except for his apron and he's making breakfast. If you look closely, you'll seen flour on his butt. Diego comes in the kitchen and can't resist the sight of Miracle's beautiful ass.
They neck and Miracle squats to suck Diego's dick, then the hunk lifts him onto the counter. Diego sucks Antonio's dick, then lifts his legs and eats his hole. He pushes Antonio back on the counter, then holding his legs, Senna steers his hard-on towards Antonio's hole. His stiff prick makes its mark and the muscle man pushes inside with one plunge, and hands free. Antonio braces himself against the wall while his buddy builds a hard pounding rhythm.