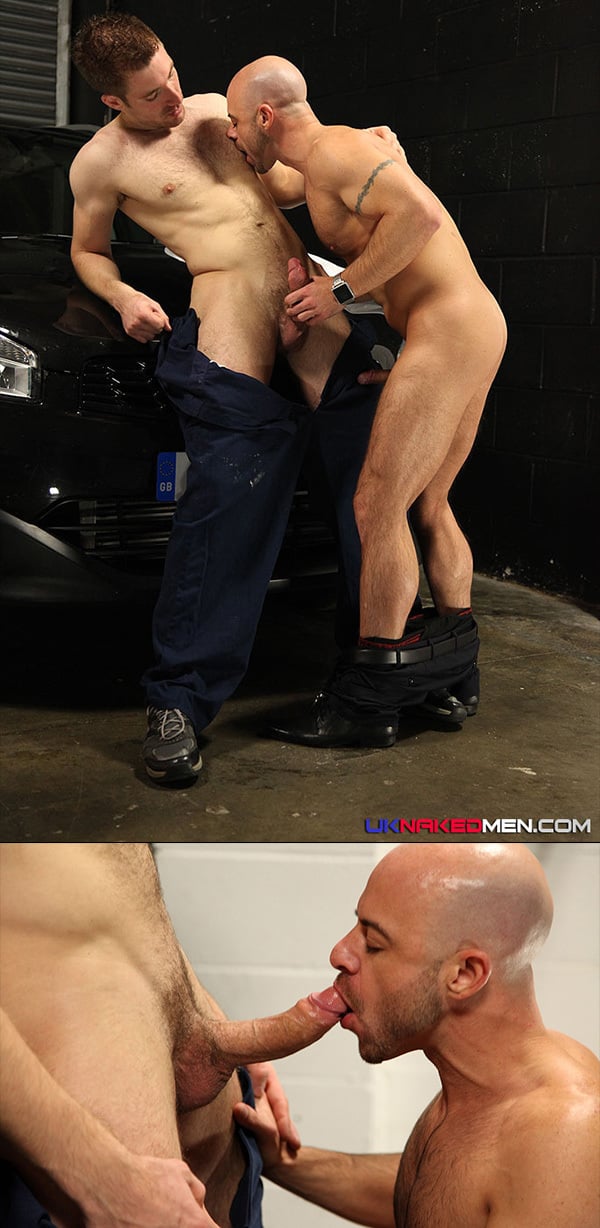 Valentin Solis is a new sexy guy over at UK Naked Men. He's a tall, French man and has a sexy accent, too. He's blond, lean, furry, and he's packing a big uncut cock.
Ben Statham is the lucky guy who gets to service this beautiful piece of meat. And Ben is playing a client who has arrived at the garage with some car trouble. Valentin can't seem to figure out the problem, so he makes it up to his customer by pulling out his big dick and Ben happily gets on his knees to service it. Now that's a full-service garage!
Ben lies back on his car, gets his ass screwed, and Valentin blows his wad of cum all over the car's shiny paint job. Ben's car still isn't fixed, but his mouth and ass sure are satisfied.