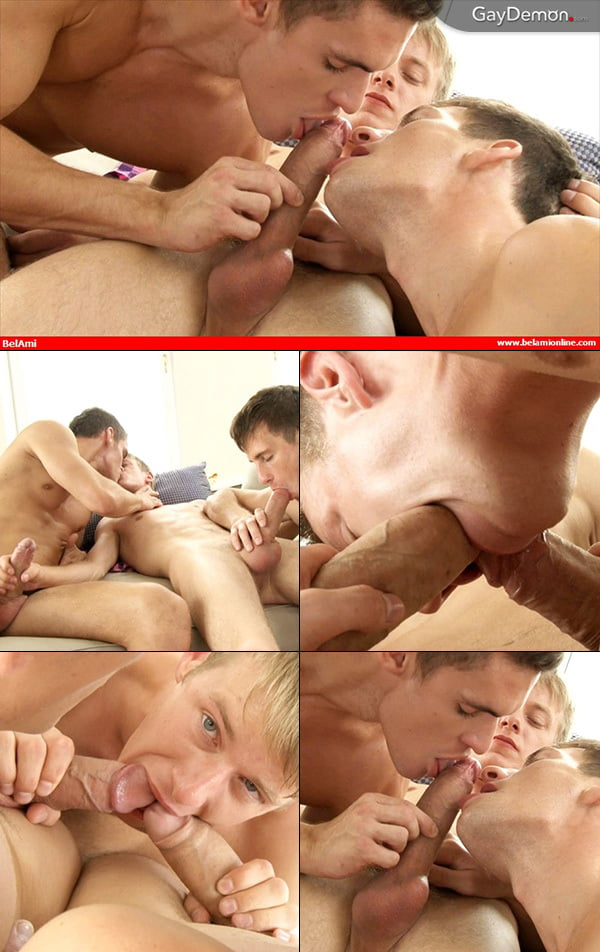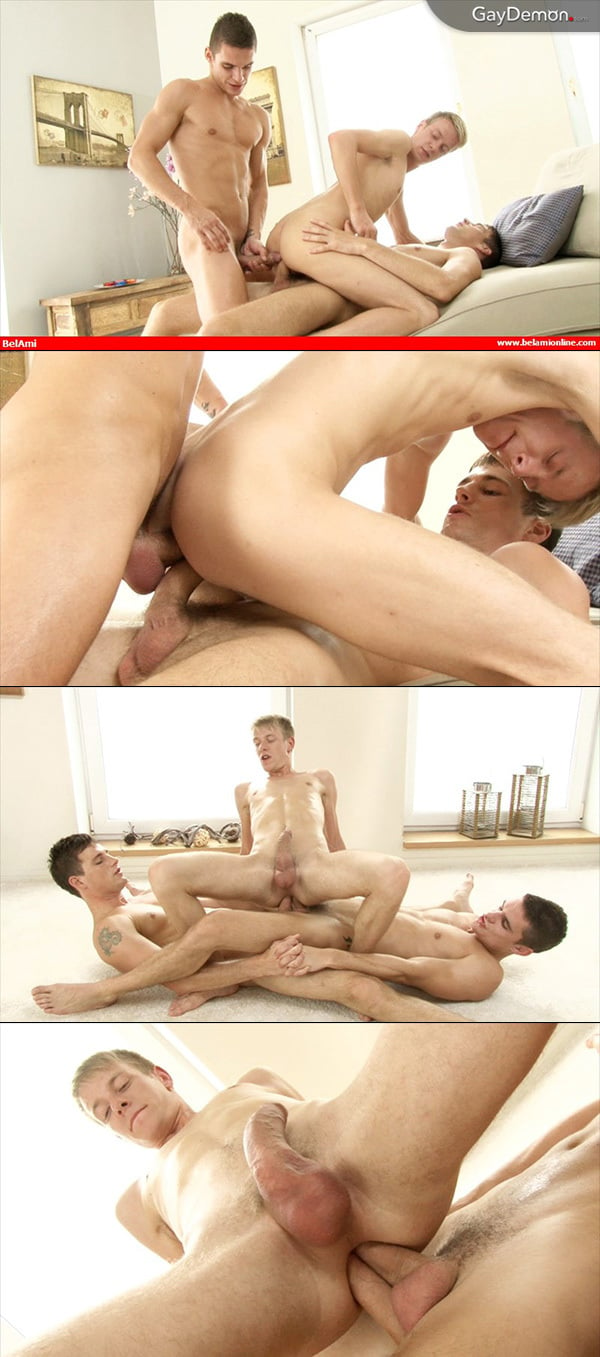 I've never tried double penetration, although I have done some daisy-chain fucking in my dirty past. I always wonder if double penetration is one of those things that's more of a gay porn fantasy than a reality -- I've taken some big dicks before, but I'm not sure I could handle a duo. But Bel Ami Online has a hot new threeway scene with blond cutie Milan Sharpe taking two dicks up his ass at the same time. Sure does get me thinking about finding a couple of guys so I can try this out.
Marco Bil and Scott Reeves are the two tops in this scene and the three boys spends lots of time swapping blowjobs and both tops take turns fucking Milan's ass in the first part. After blowing their loads, Marco and Scott grab their clothes and start to leave, but Milan says, "Wait a minute, we're not done."
The second part of this video shows Milan taking both of these dicks in a number of different positions. So if you've never had two cocks up your ass and you're looking for some pointers or a tutorial, this video is a good place to start. At one point Marco and Scott lie on the floor, ass to ass, and Milan sits on both of their stiff dicks and I can't believe how hard he's pounding his ass on these two boners. Milan Sharp sure is one talented bottom.