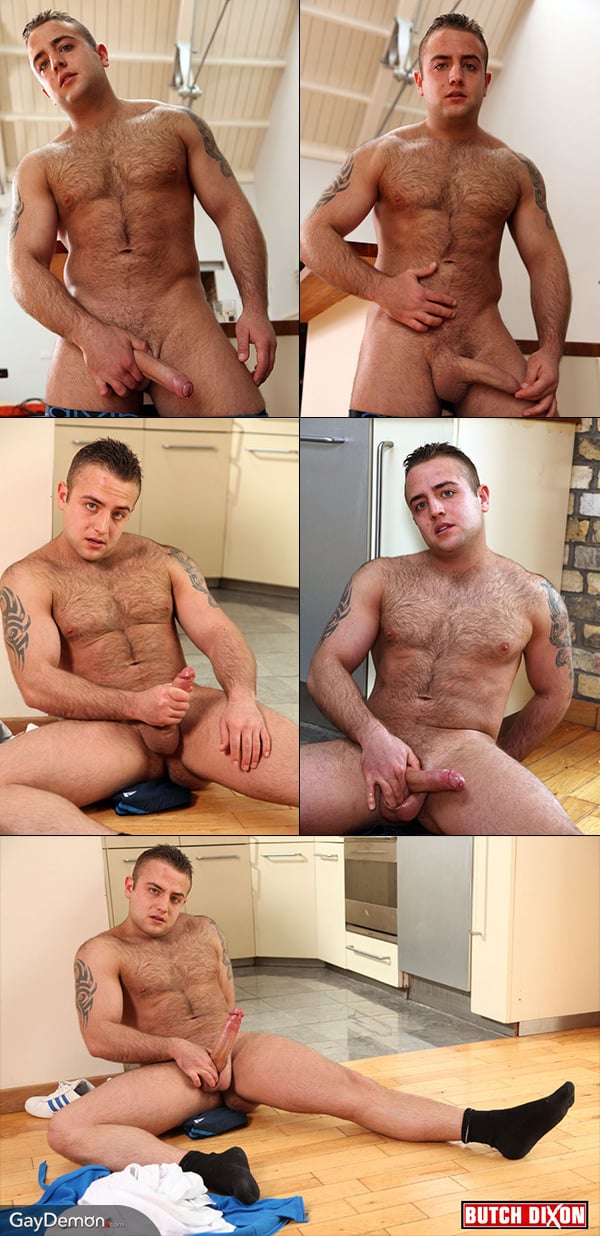 Billy Essex is a beefy sport guy and he's making his first appearance on Butch Dixon. He's British from Essex, hence the name, and he says that he's straight with a girlfriend. He claims that he only does porn for the money, "I'm a slag, what can I say?"
Foreskin lovers are going to go nuts for Billy. This furry stud has a long, uncut cock and he knows how to jack that thing and get us revved up. He slides his fist tightly and slowly up his long shaft, gathering foreskin until the curls over his cock head, then he releases it and lets his blazing-red and ridge cap glisten with lube. He also gives us a show pulling and stretching his foreskin with both hands.
Billy's got a hairy butt and hole and he doesn't seem to mind bending over and showing it off for the camera. This furry cub is half Arab and a big cummer, and Butch Dixon is hoping to get his back unload his hot wad all over guy's face, but in the meantime, you'll get off watching this stud playing with his considerable foreskin in this hot solo video.