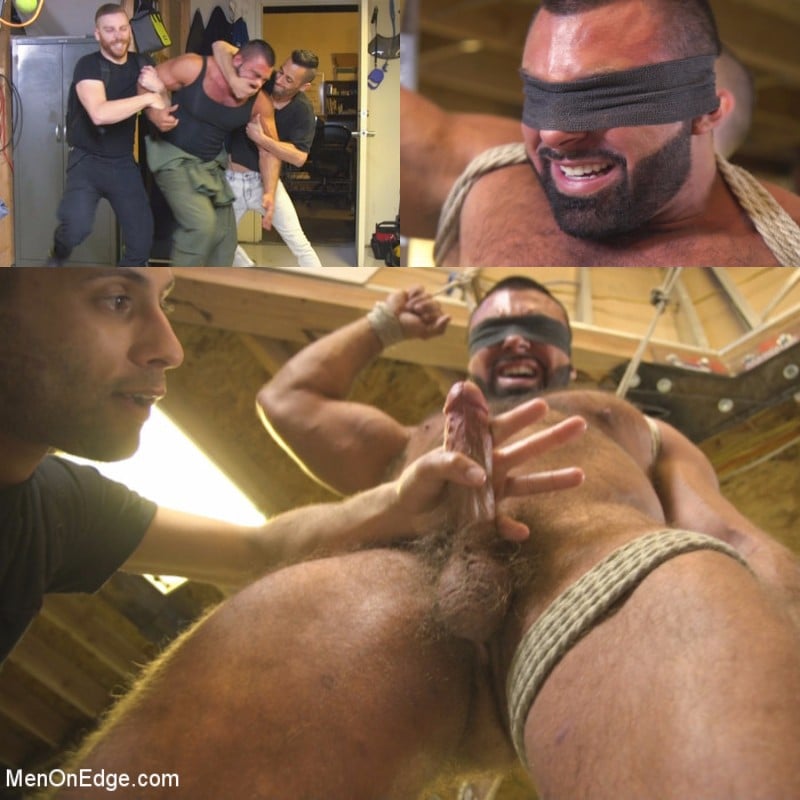 Watch "Beefy Mechanic Taken Down & Edged" at Kink Men
I've never seen Steven Roman before, but I'm looking forward to seeing a lot more of this beefcake daddy -- I hope he's just getting started in Pornland. The hairy mechanic is jumped in his garage by Chance Summerlin and Sebastian Keys and they work over his dick with their hands, mouths, and a vibrating masturbation sleeve. Roman begs to cum a couple of times, but they won't let him shoot his massive load until they've had some fun with his asshole.
Have you seen Steven Roman somewhere else in Pornland? If so, please let me know.