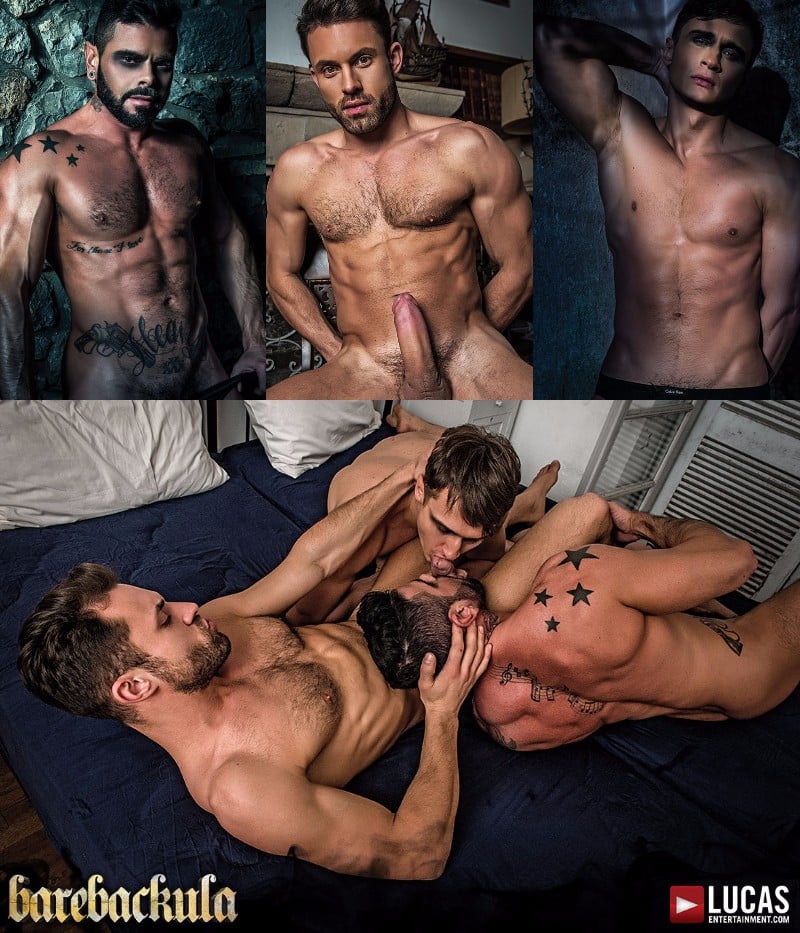 Watch "Barebackula" at Lucas Entertainment
ANTHONY: CAN YOU CHANGE THE TAG FROM ALEX KOFF TO ALEX KOF
British attorney Jonathan Harder has just witnessed Dylan James drilling Alex Kof with his nine-inch cock. James is barely able to catch his breath before he's off to do his Master's bidding. When the Count calls for cum, his servants must obey. Come inside and see what happens in the next two parts of Barebackula.
British attorney Jonathan Harder is nosing around the castle and discovers Dylan James fucking Count Barebackula in his bedroom. Harder stands in the doorway watching James spear the older vampire with his huge dick. The Count begs for more, orders him to fuck harder, and tells him that he needs his cum.
Until now, Jonathan Harder has resisted the temptation to join in these sordid sex scenes. But all of this cock and cum is taking its toll on him. Late one night Barebackula enters Jonathan's room and brings along his horny servants Mario Domenech and Alex Kof. Jonathan finally submits and gives up his mouth, cock, and ass for their pleasure. The two vampires get Harder ready for the ultimate pleasure, a private session with Barebackula.
See more at Lucas Entertainment